About the Projects
BRACED is helping people become more resilient to climate extremes in South and Southeast Asia and in the African Sahel and its neighbouring countries. To improve the integration of disaster risk reduction and climate adaptation methods into development approaches, BRACED seeks to influence policies and practices at the local, national and international level.
DFID funding for BRACED has been awarded as 3-year grants to 15 projects. Project summaries and contact details can be found below. These grants are managed by a Fund Manager, led by KPMG, who oversee the contract and financial management of the grants, monitor project progress, and manage due diligence and compliance. DFID have also appointed a Knowledge Manager, led by ODI, who are working to generate new knowledge, evidence and learning on resilience and adaptation in partnership with the BRACED projects and resilience community. Information about the Fund Manager and Knowledge Manager consortiums can be found below.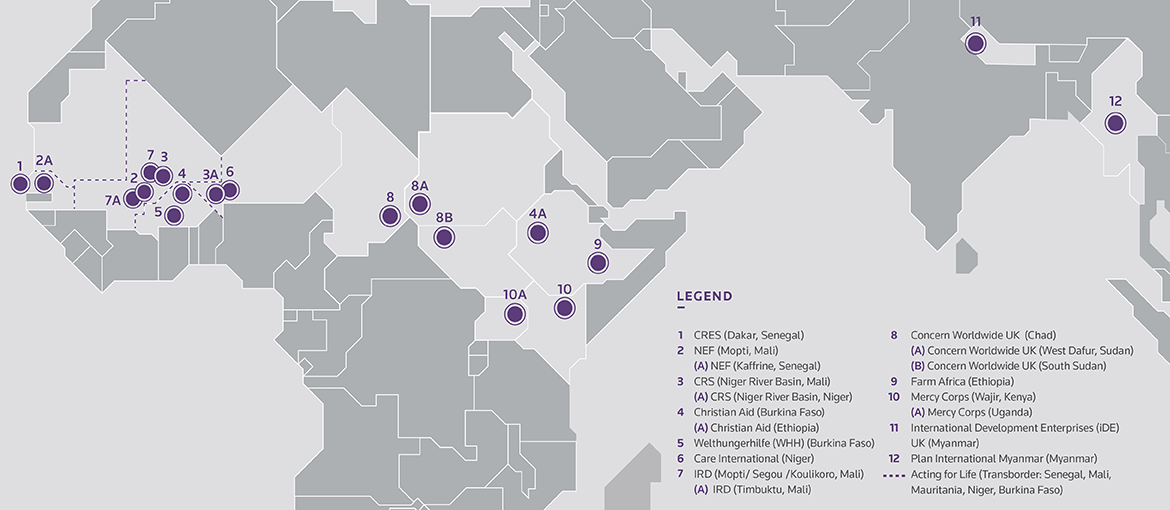 Ongoing projects
The following projects are funded until September 2019.
Completed projects
The following projects were funded from 2015 to 2018.
Funder