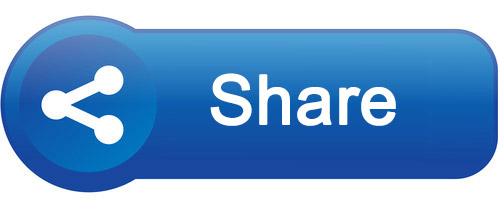 The 'Building Resilience and Adaptation to Climate Extremes and Disasters', (BRACED) Myanmar Programme was launched on March 11, 2015, at Micasa Hotel in Yangon.
The BRACED Myanmar Alliance was awarded a project grant of £5 million from the UK Department of International Development (DFID) for a 3 year programme between 2015 - 2018 to implement programming that will enable 350,000 vulnerable people particularly women and children in Myanmar to become more resilient to climate extremes and future disasters. The programme will support more than 2,000 government officials in Myanmar to enable their capacities in the resilience building approaches and tools.
BRACED will be implemented by an alliance led by Plan Myanmar comprising of five agencies, including Action Aid, World Vision, BBC Media Action, Myanmar Environment Institute (MEI) and UN Habitat.
Myanmar is one of the most vulnerable countries in the region to disasters and climate extremes. Building out of proven experience in supporting communities exposed to disasters and climate change, the BRACED Alliance will implement a set of comprehensive projects in disaster risk reduction, climate change adaptation, safe schools and resilience that allows communities to prepare, respond and recover to climate extreme events.
The alliance will implement a robust model of community resilience in 158 villages of 8 townships in Rakhine, Kayin, Mon and Shan States as well as in the Mandalay, Yangon and Ayeryawaddy regions in Myanmar.
"The focus of the alliance's work is to strengthen community preparedness, response and ability to adapt to climate extremes and disasters. The programme will implement activities based on the immediate and urgent needs of the communities, prioritising women and children as key drivers of community resilience and sustainable development," said Jeremy Stone, BRACED Alliance Coordinator.
The BRACED alliance will strive to coordinate with the wider partners and networks in the resilience sector including the Disaster Risk Reduction working group to influence regulations and policy that will support vulnerability communities in Myanmar to become more resilient to the impacts of climate change and disasters.
About the BRACED Alliance partners
The BRACED Alliance was established based on principles of collaboration and partnership. The combination of alliance partners represents a wide range of experience skills and experience to ensure the effective implementation of comprehensive set of resilience building activities that complement and leverage each other,
Plan International, Action Aid and World Vision will undertake community support for the implementation of the resilience model while UN Habitat will strengthen access and management of climate information and policy integration and formulation. BBC Media Action will contribute to awareness campaigns securing greater access to and use of climate information while other partner, Myanmar Environment Institute will conduct environmental assessments and support capacity development of government counterparts.
About DFID BRACED
The UK's Department for International Development (DFID) has launched the BRACED programme to better understand how to build resilience to climate extremes and disasters in 13 selected countries in Asia and Africa. BRACED allows countries to test different models and approaches to building community and national resilience whilst contributing to global learning and knowledge development in the field of resilience. DFID has awarded a Myanmar based alliance a 3-year grant to strengthen resilience in communities across the country.
BRACED is expected to directly benefit up to 5 million vulnerable people, especially women and children, in developing countries by helping them become more resilient to climate extremes. In addition, through helping improve national policies and institutions to better integrate disaster risk reduction (DRR), climate adaptation and development approaches.