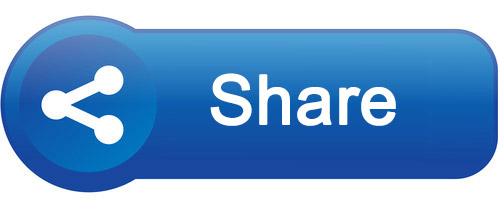 Building Resilience and Adaptation to Climate Extremes and Disasters (BRACED)
The issues
As stated under goal one of the draft Sustainable Development Goals, building the resilience of the poor and those in vulnerable situations and reducing their exposure and vulnerability to climate-related extreme events and disasters is vital for ending extreme poverty.
We know exposure and vulnerability to climate extremes and disasters, when it intersects with other shocks and stresses, presents significant barriers to development progress and economic growth.
BRACED is designed to tackle this combination of poverty, insecurity, disasters and climate extremes through scaling up proven technologies and practices in the Sahel and UK Department for International Development (DFID) focal countries at most risk; research and evaluation to build the evidence on what works on adaptation and disaster risk reduction; and, building national and international capacity to respond to climate related disasters.
BRACED projects
BRACED projects cover a wide range of issues, from securing, servicing and promoting trans-border livestock mobility across the Sahel, to sharing skills and technology to improve uptake of climate information in Ethiopia, to supporting smallholder farmers in Nepal to take advantage of economic opportunities and investments in climate-smart technologies.
Learning differently
Through the BRACED programme DFID are building a new approach to knowledge and learning by commissioning a Knowledge Manager to act as a centre for developing and disseminating resilience knowledge. The role of the Knowledge Manager is to ensure BRACED is contributing to a sustained and transformational impact on people's resilience to climate extremes beyond the communities directly supported by funded projects.
Evidence from across the BRACED portfolio and beyond will be gathered through evaluations at different levels, thematic research, and original learning approaches. BRACED Implementing Partners will be supported to increase the impact of their projects through integrating ongoing learning into their approach, evidence will be shared with practitioners to benefit wider programming and fed in to policy dialogues to inform national policies and institutions.
Through supporting better integration of disaster risk reduction, adaptation and development approaches, BRACED expects to indirectly benefit millions more people living in vulnerable communities.
The BRACED Knowledge Manager consortium is led by the Overseas Development Institute with Itad, Thomson Reuters Foundation, Red Cross Red Crescent Climate Centre, ENDA Energie, the Asian Disaster Preparedness Centre and the Institute for Climate Change and Adaptation (University of Nairobi).
BRACED in numbers
BRACED expects to benefit up to 5 million vulnerable people, especially women and girls by helping them become more resilient to climate extremes.
BRACED is operating in 13 countries - Burkina Faso, Chad, Mali, Senegal, Niger, Mauritania, Sudan, South Sudan, Ethiopia, Uganda, Kenya, Myanmar, and Nepal. Many of the grants have project components in 2 or 3 of these countries, and operate across multiple regions.
BRACED grants have been awarded to 15 NGO consortia involving local government and civil society organisations, research institutions, UN agencies and private sector.