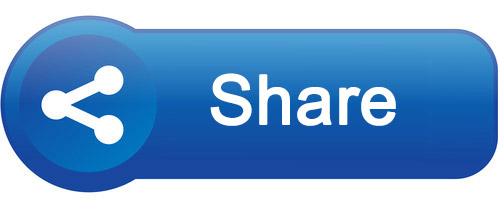 Senegal floods expose need for community warning, preparation
By Momar Niang
KAFFRINE, Senegal - Little is left in the house where Fati Camara lived with her four children, after it was hit by heavy rains last month.
"This is the fourth time we've faced floods since we moved here 10 years ago," said Camara, drying her tears with a pink and white shawl.
Her fridge, which brought her a daily income selling ice cream, was washed away after 175 mm (6.89 inches) of rain fell in Kaffrine in central Senegal on July 24 - a record for the beginning of the rainy season.
"Usually we can drain the water and return two or three days later, but this time we were unable to save anything," Camara told the Thomson Reuters Foundation.
Water has devastated the Diamaguene district, leaving entire streets flooded and houses ripped open.
Salimata Ndao's life has also changed radically.
"We have a house with 10 rooms - three of which are in ruins, with the rest mostly flooded," she said in a resigned tone, lamenting the loss of 80 kg (176 lb) of millet and 20 kg of groundnut seeds.
Ndao, her husband and their nine children found refuge in Kaffrine School 6, along with around 10 other families.
"UNPRECEDENTED" FLOODS
According to Kaffrine Mayor Abdoulaye Wilane, at least 1,500 households were struck by the floods in what he described as an "extreme and unprecedented phenomenon".
Nestled in a river basin, the city regularly falls prey to floods that until now mostly hit the poorer districts of Diamageune and Kaffrine 2. These, Wilane explained, are located in "flood-prone areas, without sewage or drainage systems".
In Kouthia Thiambene, 30 km (18.6 miles) from Kaffrine, 200 mm of rain fell on July 24. Village chief Moth Gouné Samb cannot remember having experienced anything so severe, despite his advanced age.
"We were completely powerless - so much so that all we could do was abandon our homes and gather on the village square," he said.
In a place where agriculture is the main source of income, farmers saw their fields engulfed by sand.
"The fields were inundated, producing a kind of muddy paste that stopped seeds germinating - that's weeks of work for nothing," Alioune N'Diaye said calmly, walking through his field where huge cracks testify to the latest floods.
Nearly 100 clay huts were destroyed and tonnes of millet and other crops, as well as seeds, were swept away by flood waters.
SOUNDING THE ALARM
The extreme weather that battered Kaffrine and its surroundings took everyone by surprise, including the Met Office, said locals.
A few of those affected, including Ndao, received a weather forecast through the regional agricultural service. But they said the information lacked detail, giving no indication of the quantity or duration of the rainfall.
Diabel N'Diaye, an agricultural meteorologist at the National Agency of Civil Aviation and Meteorology, admitted an alarm was not issued "because we lack adequate equipment to predict the quantity of rainfall".
Kaffrine, which does not have a weather station, gets alerts via text messages sent to the regional agricultural service, which acts as a relay to the population, starting with farmers, N'Diaye explained.
"We don't yet have a system that allows us to alert the whole population, and that is perhaps the first thing we should try to address," he said.
Idy Niang, who heads a local branch of the environment ministry, said it was vital to equip meteorological services better, so they have adequate and reliable rainfall information.
RESILIENCE IN ACTION
Meanwhile, in Kaffrine and surrounding areas, grassroots organisations are devising their own solutions to build resilience to climate extremes.
Papa Souleymane Coulibaly, programme assistant at development agency IED Afrique, said it has selected 22 projects as part of the Building Resilience and Adaptation to Climate Extremes and Disasters (BRACED) programme, backed by the British government.
The initiative, which focuses on directing funds for climate action to the local level, chooses activities that help communities adapt to climate change. They receive training to build skills and find resources to put their ideas into practice.
Fily Traoré leads a group of 100 women in Femmes Forestières (Forest Women), a local organisation benefiting from BRACED funding, who are working to make reforestation a priority.
"Deforestation has led to the disappearance of several kinds of fruit trees, which our project aims to restore," she said. Deforestation caused by bushfires exacerbates the impact of flooding, she added.
In Keur Mbouki village, climate resilience is also about reforestation. According to Seynabou N'Diaye, the main economic activity of salt harvesting harms the environment by contaminating the soil.
N'Diaye, who runs a women's organisation, aims to remedy this by planting salt-tolerant plants in Kaffrine, also with BRACED support.
"While the government can help us against floods, for example in issuing alerts, it's also important that we are better prepared at our own level," she explained.