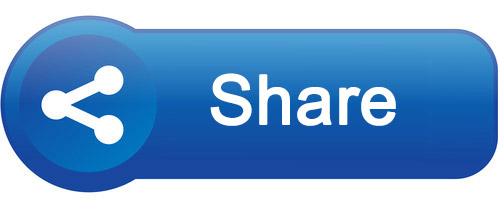 DAKAR (Thomson Reuters Foundation) - Though the coastal cities of Senegal are situated on the fierce Atlantic Ocean, it is floods from heavy rains they struggle with, rather than rising tides.
A common solution is to pump floodwaters into the ocean. But one innovative project is trying to capture the water instead, for use in gardening during water-short periods of the year.
In Pikine, a suburb of Senegal's capital Dakar, the "Live with Water" project captures floodwater in large sandy basins, around which cash crop gardens of mint and basil provide an income for local residents.
Using the basins, floods that once wiped out houses, strained the local economy and heightened the risk of disease have been converted into a new stock of fresh water for a West African community that is dusty and dry much of the year.
"Before, one had to accept that houses here flood. But this project opened our eyes to see there is a solution," said Emilie Faye, a local leader who has been instrumental in the project.
Faye points to the seat of her couch, indicating the flood level in years past. The wall and ceiling of her home are discoloured and peeling due to secondary damage from humidity.
CATCHING RAINWATER
The redirected floodwaters serve a multitude of purposes. The surface drainage system leads water into an underground canal which empties into a natural filtration system. Water then flows through a series of basins, creating a reservoir and a green space in the middle of a crowded, dusty suburb.
The basins, a burgeoning ecosystem of their own, are now populated with medicinal plants, fish and herons.
The basins are natural low-lying areas where schools and homes once stood. Particularly heavy rainfall in 2009 flooded the area and destroyed the buildings, turning it into an open garbage pit and a breeding ground for mosquitoes and local criminals.
This was not what many residents had hoped for when they relocated to Pikine in the late 1970s, desperate to flee drought and severe hunger. At the time, no one told them they were purchasing land in low-lying, flood-prone marshland. Initially, few floods happened during a decade of particularly dry years.
But today "the people here are prisoners in their homes when it rains", said Mamadou N'Diaye, a village leader. "The worst irony is that most of these people came here to escape drought only to now suffer inundation."
Until the water capture project began, local people had been largely left on their own to cope with the flooding, they say. The state helped relocate a few families, but did not address the central flooding problem, said Babacar N'Diaye, a construction expert on the project.
One of the hardest-hit areas of the village was its market street, which was swamped by water on a regular basis, shutting down vendors and causing women to lose large sums of money from unsold fish.
The market now benefits from a drainage system built into the street, which funnels rainwater into the basins.
CHANGES IN ATTITUDE
Though the physical focus of the project is a drainage system built from concrete, its success hinges on something more pliable - the willingness of women to change their behaviour when it comes to water and sanitation.
In West Africa, women, who are responsible for cleaning the house, washing clothes and cooking, frequently resort to throwing dirty leftover water and debris into the streets, ocean or open sewers, as they have little access to drains or water treatment facilities.
Pikine is no different, and the new water basins continue to be a dumping ground for trash and dirty water.
But Faye and another community leader, Mariama Diallo, have been working to persuade women to sieve debris from their grey water as they pour it into the new street drains, and to rely on garbage trucks instead of tossing rubbish into the basins.
The benefits come directly to women, who not only enjoy a cleaner environment but have improved their knowledge of water and sanitation issues thanks to the project.
Many have also received training in organic gardening, and gained experience as organisers of groups learning to prepare for and respond to disasters like floods.
The draft of a new global plan to prevent disasters, due to be adopted in Japan later this month, notes that women have been disproportionately affected by disasters over the past 10 years.
But their role in managing risks is key, and they should be empowered to prepare for disasters and find new ways to make a living after a crisis, it says.
WILL IT LAST?
Residents say that while the Dakar project has created benefits, they will wait to see if they last, particularly as meteorologists have predicted heavy rainfall this year that could test local efforts to build flood resilience.
"Many projects come and go and nothing changes," said Diallo, though she is optimistic this one will continue and expand to other communities.
Faye said the project has already helped her and her family. She and her daughter, Esperance, are both growers in the cash crop gardens around the basin. The $22 earned per month by each grower often goes on school fees and medical supplies.
Edouard Diatta, a senior consultant with the Mandu architecture firm leading on the project, said the benefits of the project extend beyond the new basin and canals. "Even if the drainage system breaks, we will not have failed," he said.
"The most important result of this project is not the newly built infrastructure but rather people's ability to come together as a group and achieve something," he said.
"This project is called 'Live with Water'," agreed Amadou Gueye a local technician working on the project. "It is not called 'Live with Water for ten years and then we will see'."
In the distance behind Gueye, a woman tosses dirty water into a basin. With four months until the rainy season, Faye and Diallo still have much work to do.