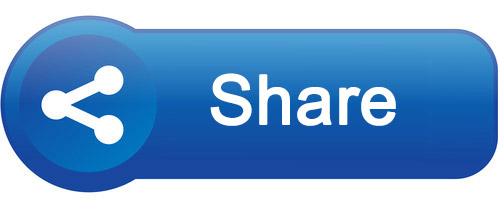 "We were expecting rain long ago. It still hasn't come," whispered Habibou Tiendrebeogo, surveying her small field of beans.
With the mid-morning temperature dial tipping over 40°C and not a single cloud on the horizon, it's hard to believe that the rainy season is well underway in the Plateau Central region of Burkina Faso.
Tiendrebeogo reported she had just seen just a few splashes that evaporate quickly from the dry and dusty soil of her small farm.
Such climate extremes are common in Burkina Faso and destroy crops, putting a huge strain on the country's farmers – who provide a living for close to 80 percent of the country's 17 million people.
Local farmers like Tiendrebeogo have no other option but to learn how to cope with the consequences of a hotter and drier climate.
Irish charity Self Help Africa collaborates with German aid agency Welthungerhilfe and local partners, including the Plateau Central-based Wend Yam Federation, on a multi-year BRACED project that is supporting 620,000 farmers to adapt their farming techniques, diversify their production, access drought-tolerant seeds and improve soil fertility.
The owner of a two-acre plot where she farms beans, peanuts, maize, sorghum and millet, Tiendrebeogo is a community-based "lead farmer" who works with Self Help Africa, and promotes climate-smart farming approaches among other farmers in Nomgana village, near the capital.
A mother of four and grandmother of two, she carries the burden of providing for her family ever since her husband lost his sight a few years ago.
A CLIMATE-SMART APPROACH
In her own work, Tiendrebeogo says that she has changed the way she farms, adopting techniques that preserve the fragile soil.
"In the past, I used to simply clear the land, plough the fields and throw seeds on the ground," she explained.
"I now plant seeds individually into hand-dug holes. That way, I minimise the evaporation of water from the soil, and I can fertilise my crops in a more efficient way."
Adapted farming techniques, alongside improved crop seeds that she is growing on a demonstration plot on her farm, have been key to Tiendrebeogo's success in producing more food, and in sharing her learning and knowledge with others.
She has also adapted her behaviour at home. In a bid to support efforts to combat deforestation, she built and is now using her own fuel-efficient cooking stove. Made from cow manure, straw, ash, red clay and water, it burns up to 60 percent less wood than traditional open fire cooking methods.
"Once I learned that trees contribute to water retention in the soil, and also affect local rainfall patterns, I changed my attitude. There used to be a good number of shea trees around our fields, but most of them have been chopped down to use in cooking. My new stove doesn't require as much wood."
Tiendrebeogo now plans to teach other women in her village how to make their own stoves, change their behaviour and eventually build up the resilience of her community.
FROM FIELDS TO SCHOOL
But for now, Tiendrebeogo is changing the course of her own family's future. With the income she has made from selling her recent surplus, she has been able to afford to send her oldest daughter Fatimata back to secondary school.
Herself the mother of a four year-old girl, Fatimata dropped out of school after giving birth and lacked the funds to resume her studies. Today, she is back in the classroom, among the 17 percent of girls who attend secondary school in Burkina Faso. She dreams that one day she might attend university, and become a doctor.
"I had to drop out of school at a very young age," said Tiendrebeogo. "With education, my children will have opportunities that I didn't have myself."