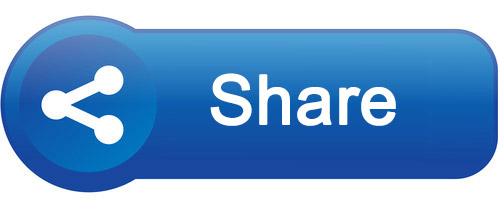 Women in the Dar Sila region of Chad work tirelessly both during the dry and the rainy seasons. They cultivate land, sell vegetables in the market, fetch water, collect wood, cook, clean and look after the children. Though women's contributions to their families' livelihoods are crucial, women often have no choice over where they work or what they do. They also have little say over how they use the product of their work.
When women have little or no decision-making power at the household level, what impact does this have in preparing for climate change adaptation?
Research conducted in 2013 by Concern Worldwide and the Tufts University's Feinstein International Center (a member of the BRACED Consortium) helps answer this question. The research found that in Dar Sila, household indicators in terms of health, nutrition and education were better when women were involved in making decisions jointly with their spouses as opposed to households where a man was taking all key decisions around food production and consumption.
This is just one body of research which supports why, within our BRACED project, we are ultimately hoping to not only inform women and men about behaviour changes needed to better cope with climate change – but support women in being able to participate in decisions about what practices to adopt.
Women, decision-making and resilience to climate change
In Chad, women play a pivotal role in all of the areas in which we hope to bring about behaviour change: agricultural production, diversification of livelihood options, health, nutrition and hygiene. We plan to influence individual, household and community behaviours in these areas and learn from men and women's own experiences of dealing with climate variations so that people can be better prepared to anticipate, absorb and adapt to climate shocks. If we can affect these behaviours on a significant scale and ensure women's contribution to decision-making, we can hope to influence the building of resilience against climate change.
As the BRACED Equality Advisor for the consortium led by Concern Worldwide in Chad and Sudan I recently visited BRACED target areas in eastern Chad, where Concern has been operating since 2012. One of the key purposes of my visit was to better understand if and how women participate in crucial decisions made in the household, including how to spend their limited income on crucial needs such as food, healthcare and agricultural inputs. We were aiming to collect this information as a basis to develop a comprehensive country programme-specific strategy to address inequalities that hinder women's contribution to resilience and adaptation to climate change.
How is women's participation in decision-making different at the community level than household level?
During a focus group discussions in Dar Sila's rural villages, men and women told us that in the last few years there have been many changes. Women have started participating in community meetings and, in particular, committees established by NGOs like Concern Worldwide which demand a minimum quota of female participants.
Thanks to their participation in community groups, some women have gained new skills and have taken on new responsibilities, such as becoming health volunteers. Women's visibility at the community level has increased and their voices are heard more often during community consultations.
"Men listen to women nowadays. If a man wants to leave the village to go look for gold, we will explain to him the benefits of growing vegetables and remaining with his family. Sometimes, they will listen and choose to stay" reported an older woman living in the village of Ngorloli.
Increased participation in community discussions has not automatically resulted in women making decisions at home, however. A follow up survey by Tufts University and Concern, conducted in late 2014 within the same region of Chad, showed that although women's participation in community groups had increased, their say in decisions about seeking health care for themselves or their children had not significantly shifted over the previous two years.
Women participating in focus group discussions said they can normally decide what food to buy in the market, but that 'it would not be good for women to make other decisions without the permission of their husband'. Buying soap, pots and pans, seeds, higher value foods such as sugar and oil, medicines and other items for the children all require a man's authorisation, normally the husband's or, if he is absent, his male relatives.
Women do not risk requesting money to use for their own health or wellbeing, for instance to buy a new headscarf, as they fear retribution, violence and abandonment. As one woman said: "I would never ask my husband for permission to buy clothes, it would only cause trouble. He will just go and find himself another wife".
The challenges ahead
Through both research and our discussions with men and women in the rural communities of Dar Sila in Chad, it is clear that, although the presence of NGOs in the last decade has gone a long way in normalising women's participation in community affairs and promoting their visibility as agents of change, deeply entrenched norms and attitudes still prevent women's meaningful participation in decision making.
"We took the system from our parents. Men are responsible for women and ensuring the family has everything they need" a group of men in the large market village of Tcharow told us.
The BRACED project in Sudan and Chad has placed women at the heart of its theory of change. The teams on the ground are the first ones to say that we cannot be successful in increasing the resilience of individuals and communities if the role women play does not change.
The equality strategy for this BRACED project moves beyond sensitization and towards activities that truly engage men and women in thinking about the impact that gender norms and concepts like masculinity have on their own lives and the wellbeing of their families and their communities. We need to be realistic in terms of the changes that we, as one actor within a complex society, can influence, but at the same time we are optimistic that our strategy will address norms and attitudes that perpetuate gender inequality and exclude women form decision making. Women will then be able to meaningfully contribute to resilience through their knowledge, skills and unique understanding of how climate change affects their livelihoods and wellbeing.
Ilaria Michelis is the BRACED Equality Advisor for two BRACED consortia led by Concern Worldwide in Chad and Sudan and South Sudan.