Archive

Can we scale up early action through social protection?
By Cecilia Costella, Red Cross Red Crescent Climate Centre
05/03/2018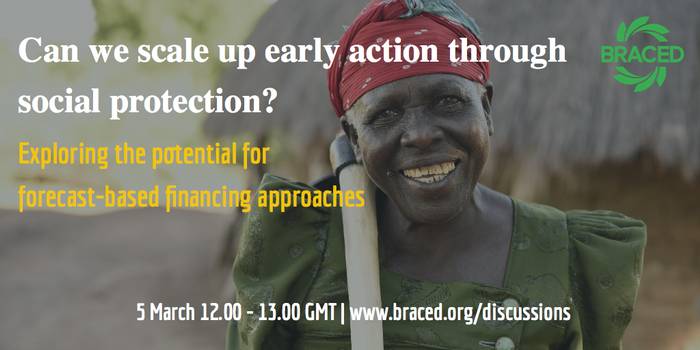 March 5, 2018 at 12.00 - 13.00 GMT / Acting early, even before a shock has happened, is essential to reduce the impacts of disasters on vulnerable populations and increase the cost effectiveness of support. Can social protection programs enable early action at scale? This webinar will share experiences of delivering forecast-based cash transfers in advance of shocks and discuss options for financing such action.