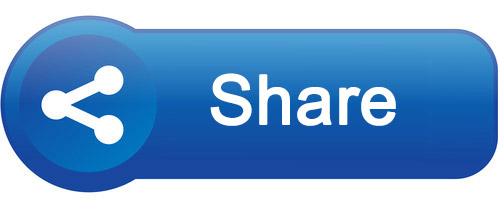 This document is a summary of the results of the BRACED study in Chad, which explores the links between violence against women and girls and building resilience. These results were presented at a workshop in N'Djamena in December 2017, during which more than 40 representatives of the government, civil society, non-governmental organizations and UN agencies adopted eight recommendations to combat violence against women and girls in Chad.
This document has been produced in response to these recommendations, in particular to make people in Chad aware of the laws against gender-based violence and those that protect women and girls. The writing and editing process was carried out in collaboration with representatives of the Ministry of Women, Early Childhood Protection and National Solidarity, associations, non-governmental organisations, the UNFPA and religious representatives of Chad.
The objective is to share information on human rights issues and the consequences of discrimination for societal development, and to support initiatives from the government and civil society to combat inequalities. The document also includes a section written by representatives of the Council of Islamic Affairs, and the Agreement of Evangelical Churches and Missions in Chad (E.E.M.E.T.). Although their views do not necessarily reflect the position of the researchers and authors involved in this work, their analysis of key issues in relation to equality allows a better understanding of the position of religious leaders and prompts reflection on the need to establish a common position that ensures people's well-being.
List of contributors:
Asingar Nartamadji Secka Isabelle (Expert in communication/advocacy, specialist in strengthening the resilience of rural women)
Benoudji Colette (LEAD Coordinator in Chad)
Binon Diombo Adeline (Director of Program against Gender-Based Violence in Humanitarian Areas, UNFPA)
Sheikh Dinar Ibrahim Annadif (High Council for Islamic Affairs of Chad)
Dangar Allahissem Martine (Ministry of Women, Early Childhood Protection and National Solidarity)
Fitouin Asbakreo (Legal adviser, Ministry of Women, Early Childhood Protection and National Solidarity)
Inbo Benjamin (Office of the Agreement of Evangelical Churches and Missions in Chad, E.E.M.E.T.)
Le Masson Virginie (Associate Researcher, ODI) Madjingaye Massalbaye (SIAF-CHAD)
Mbainda Rachel (Director of the Gender and Human Rights Program, UNFPA)
Mouktar Houssna (Research professor at King Faisal University of N'Djamena, President of the Union of Arabic-Speaking Women's Associations of Chad – UAFAT)
Moumine Ousmane (Research Assistant, Centre for Research in Anthropology and Human Sciences – CRASH/SIL)
Ngarsoulede Allanaisem Elihu (Director of Good Governance and Local Development, Oxfam)
Nodjigoto Enoch (Specialist Director of the Gender and Human Rights Program, UNFPA)
Noubatour Adoumtar (Senior Program Director, Gender and Development Policy Division, Department of Development, Gender and Women, African Union Commission)
Telly Walawala (Trainer, LEAD-CHAD)