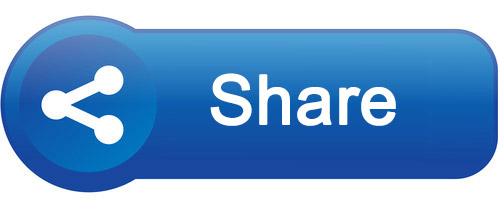 Text message alerts prove life saver in flood-hit Nepal
By Arun Karki
TADUWA, Nepal - It was a simple text message that saved Shreejana Pariyar from being washed to oblivion along with all her worldly goods when flash floods devastated western Nepal last week.
A day after the Babai river flooded her home in Taduwa village - carrying off everything but the beds and leaving a muddy mess in its wake - Pariyar delivered a baby son.
"I feel luck to be alive," she told the Thomson Reuters Foundation, cradling her newborn on the porch of her home.
"The water swept away food, clothes, kitchen utensils and everything I kept inside, apart from the beds," she added.
Local charities say hundreds of lives were saved, possibly thousands, thanks to the mass government text alerts, which enabled people to flee before the worst rains hit.
Dinanath Bhandari, a programme coordinator at Practical Action, said the alerts had led to the evacuation of more than 4,700 people from their homes in the Babai river basin.
MASS EVACUATION
With her husband away on a seasonal job in Saudi Arabia, Pariyar's neighbours took her to a nearby school just hours before the flood reached her home, having received a text message alerting them to the impending disaster.
"The Babai flood water level is constantly rising above the danger level – so please leave the area and find another safe place nearby," read the text from the Nepalese government.
Heavy monsoon rains in Nepal have killed at least 141 people since they hit on August 12, according to the government, with many still reported missing. With flood waters receding, aid workers voice rising concerns about food shortages and water-borne diseases.
Twenty seven of the country's 75 districts - including Bardiya district, where Taduwa is located - were either submerged or hit by landslides, leaving villages and communities stranded without food, water and electricity.
It could all have been much worse.
More than 4,000 people were evacuated after a series of text alerts were sent by the Department of Hydrology and Meteorology to 50,000 people living in the flood-prone Babai river area, said Practical Action, a charity working in the area.
Mangal Budha Chhetri, a local community leader who coordinated early warning efforts in Taduwa, said the text alerts saved 450 lives in his village alone.
Bir Bahadur Chand, a hydrologist working at the department, explained that "a water gauge station set up in Chepang, a nearby village, reads water levels and sends real-time data to the department's flood forecasting team, who use it as a basis for issuing alerts."
"When the Babai riverbank started to overflow on August 12, we assessed that the water would take about three hours to reach Taduwa from Chepang, so we sent text alerts to 50,000 users living in the area," he added.
The messages were sent through telecom operators Nepal Telecom and Ncell, both of which had agreed to lend their messaging service to flood-hit areas for free, Chand explained.
NEAR MISS
When Pariyar went home after the flood, the ground floor of her house was covered with mud and "completely uninhabitable".
"So I spend day and night on my front porch while I use the money my husband sends to hire workers to renovate the house," she said.
Chhetri said that Taduwa village was "muddy everywhere".
"Maize and paddy fields around the area were badly damaged and the flood swept away everything people had kept inside."
Sumitra Budhathoki, a mother of three from Taduwa who also received the alerts, said her family initially hesitated to leave "because the flood did not seem so bad in the beginning".
"But after 24 hours, the flood swamped all of the houses in the village," she added.
"So if we had stayed, we all would have died."
WHERE'S THE RESILIENCE?
Chand said that although "floods still regularly wreak havoc across the country, we have become much better at informing communities – through text alerts or flood sirens – about weather shocks and convincing them to evacuate their homes."
While the government has been issuing text alerts ahead of floods since 2015, more people are now taking action and leaving their homes, thanks to local efforts to raise awareness of potential disasters, he added.
However, Bhandari from Practical Action says the government needs to work more with local authorities and NGOs to help people become more resilient to such disasters in the long run.
"Over the past years, thousands of people have died due to floods or landslides but they could have been saved if there were better coordination and timely communication between local and national authorities," he said.
For now, families such as Putali Sunar's who lost their home to the floods still worry about their future.
"I do not know how long we can survive from dry food – the only thing left to eat," she said.
"We may be alive but we are afraid."