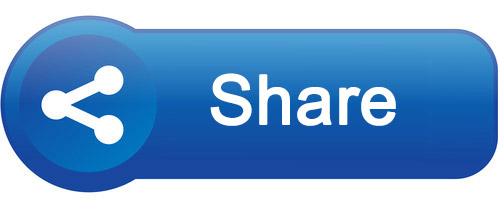 Flash floods wreak havoc across Nepal
By Arun Karki
At 5 am on July 26, 11-year-old Subham Sunar and his family hurriedly packed their belongings when heavy rainfall started flooding their front yard.
A few hours later, local TV stations showed the Tinau river washing away a huge suspension bridge.
Flash floods and landslides have killed at least 102 people in Nepal since July 25, according to Baburam Bhandari, chief of the National Emergency Operations Center.
Floods and landslides are common in India and Nepal during the June-September monsoon season, and the death toll runs into the hundreds every year.
Sunar's is among 1,800 families (most of them from ethnic minorities) living in the Tinau riverside area in Buddhanagar, considered a high-risk area for floods.
He remembers hearing a siren coming from Buddhanagar, a town some 270 km southwest of Kathmandu, around 6.30 am.
"That made us stop moving stuff and run away to a local school for shelter," said Sunar.
The 216-metre-long Naharhead bridge over the Tinau river connects the towns of Buddhanagar and Devinagar. It used to take Sunar just a few minutes to cross it to reach his school in Devinagar. Now, his alternative route takes 30 minutes.
Around 8 am, Gita Bishwokarma described seeing "water gradually sweeping away the river bank protection by the bridge, just as it (water) was reaching my front yard".
"I had to watch my house being destroyed under the bridge," she said.
Her husband, Tika Bahadur Bishwokarma, explained that "we cannot go back to our house because the roof and walls have been damaged by the bridge cables."
"We worry that it might soon collapse down to the Tinau river, but we are happy that we are at least safe at our neighbours' with our three daughters," he added.
Manakumari Thapa Magar had no idea about the flood threat from the Tinau river but when she heard the sound of a siren for the first time, she realised her life "was in danger, and that saving lives was more important than protecting material things."
WARNING SYSTEMS
Tej Bahadur Rana, local coordinator of the Community Action for Disaster Response (CADRE), manually activated a siren (sound audible to a 1.5 km perimeter) at 6.30 am, as soon as he received the instruction to do so from the Red Cross office in Rupandehi.
Sudarshan Nepal, Secretary of the Red Cross District office in Rupandehi, said that the office itself was phoned by another CADRE coordinator named Santosh Sherchan, who was stationed nearly 9 km upstream from Buddhanagar.
Shrechan volunteers for a disaster preparedness programme – led by the Red Cross and the District Disaster Rescue Committee – and is trained, among other things, to assess the water level and whether it constitutes a risk of flooding.
He then circulates the information to concerned bodies such as sub-metropolitan offices.
Dhruba Bahadur Khadka, head of the Butwal sub-metropolitan office, explained that "the siren played a vital role in terms of warning people when the threat level reached its maximum."
"People here have not seen such flash floods since 1978," he explained. "But we knew the area was prone to flooding, hence our decision to equip it with a siren system and practice drills three years ago."
He estimates the alert saved about 200 lives as well as the belongings of six houses out of 12 that collapsed on the riverside.
COMMUNITY AWARENESS
Devinagar is one of 12 siren hotspots (flood high-risk zones) set up in the Tinau riverside area – maintained and managed by Red Cross Nepal with a group of community volunteers trained for disaster response.
Tej Bahadur, a Devinagar-based volunteer, reported receiving mixed reactions and responses from locals when he was sounding the siren.
Some surprised locals, for example, tried to approach the area the sound was coming from, thus getting closer to the danger. "Perhaps the community should also be made aware of what to actually do when a siren rings out of the blue," he suggested.
"However, there are other vulnerable areas such as Kerabari (Palpa District), 10 km upstream from Buddhanagar, where there is an urgent need for warning systems."