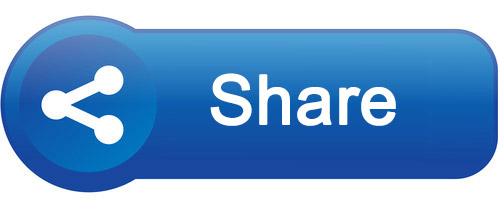 By Isaiah Esipisu
MURANG'A, Kenya, July 9 (Thomson Reuters Foundation) - The heavy rain that pounded Kenya earlier this year brought more than just flooding to the village of Gitugu: it has torn apart the very ground beneath people's homes and fields, making the village unliveable.
Mary Muthoni, who was forced to abandon her home, said she had seen nothing like it in her 65 years.
"You wake up in the morning only to find that part of your land has literally moved to a neighbour's homestead," she said.
"Before you know it, a crack starts developing right in the middle of the house, and in two days the house breaks into two parts, and suddenly some of the cracks turn into water springs."
When the Thomson Reuters Foundation visited Gitugu in June, some of the cracks inside homes were 15 centimetres (6 inches) wide. In the fields, particularly those on a slight incline, slippages of several metres were visible.
As a result, the children have been taken to neighbouring villages, and many residents have abandoned their homes and land, taking their livestock with them.
In a matter of months, Gitugu, a tea-growing village about 75 kilometres (47 miles) north of the capital Nairobi, has become a ghost town. The same has happened in other villages in the area.
After viewing images of the phenomenon in Murang'a county, Daniel Olago, a geology professor at the University of Nairobi, said it was likely a "translational slide" - a type of landslide in which the land mass moves along a near-flat surface.
Heavy rain that saturates the soil - an increasing worry as climate change brings more extreme rainfall - is often to blame, he said, and in this case looks to be the likely cause. Earthquakes and volcanos can also trigger such events.
And although deluges have in the past caused landslides on steep slopes in the area, he said, translational slides here are unusual.
Tea farmer Jane Wangoi said deep cracks have divided her three-acre plantation into a number of angled pieces.
"(These types) of slides that are happening on a near-flat surface have never been witnessed here before," she told the Thomson Reuters Foundation.
'NOTHING TO HARVEST'
Cracks have continued to open in the earth, said Jeremiah Kongo Kihara, the area's representative to the Murang'a County assembly, and have affected more than 500 households in half a dozen villages.
A survey he and other representatives carried out showed the phenomenon extended over an area of about 20 square kilometres.
"Clearly there is a crisis that calls for a scientific study to ascertain exactly what the problem is, and attention from both the national and county governments in view of supporting the affected families with basic needs," said Kihara.
Once the local authorities understood the science behind the problem, he said, they could look at solutions.
The senior chief for Gitugu sub-county, Daniel Kamau Macharia, said even though this type of landslide did not look as dangerous as those that afflict hilly areas, local residents had been advised to stay away from their homes at night.
"Farmers not being able to work on their farms means they will have nothing to harvest. This is not a good thing for families who mainly depend on such smallholder agriculture for survival," said Macharia.
Tea farmer Wangoi is one of those. She has moved from her house - the only home she has known - to stay with friends in a neighbouring village.
She said she had been unable to attend to her crop for days for fear that she might fall into one of the expanding cracks.
"It is very scary the way it is happening. We are not sure about what may happen next, given that every single day there is a new development," she said.
Charles Waithaka, who heads the Micro and Small Enterprises Authority, a government body, said some tea collection centres in the area had been rendered unusable.
"There are areas where roads have huge cracks cutting across, which makes it difficult for tea-collection trucks to move around. In some areas, the land mass has moved right into the road, while pushing the road into people's farms," he said.
"There is a need for specialised assessment for people to understand exactly what the problem is, and how they can cope with it," he said.
Olago said such land mass movements could be very dangerous because they usually destabilise building foundations. But once the causes of the slides had been analysed, he said, engineers could advise people on how to cope - for example, by advising them where best to rebuild.
And, he added, residents could stay safe by not farming on sloped land, ensuring building foundations were properly laid, growing vegetation to try to hold the soil in place, and - most importantly - installing well-designed drainage to channel water runoff.
Mary Muthoni, who has spent her life in Gitugu, said the land that is now tearing itself apart was for generations the source of villagers' livelihoods.
"Our land here is very fertile," she said. "But given the situation right now I would be happy if the government would consider relocating me to any other place within the country."