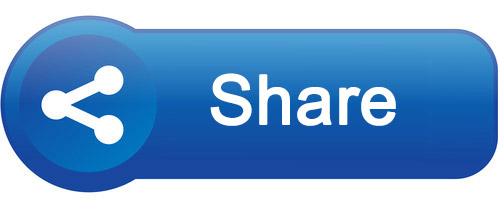 Widely accepted numbers on how much of the world's population lives in cities are incorrect, with major implications for development aid and the provision of public services for billions of people, researchers say.
The United Nations predicts the world's urban population is expected to grow to 70 percent by 2050 from 55 percent at present after becoming majority urban for the first time around 2008.
Not so, say researchers based at the European Commission.
Using a definition made possible by advances in geospatial technology that uses high-resolution satellite images to determine the number of people living in a given area, they estimate 84 percent of the world's population, or almost 6.4 billion people, live in urban areas.
"Everything we've heard about global urbanization turns out to be wrong," said lead researcher Lewis Dijkstra.
Asia and Africa, which are routinely cited as majority-rural continents that are rapidly urbanizing, turn out to be well ahead of figures in the U.N.'s latest estimates.
Once thought to be about 50 percent and 40 percent urban respectively, the new research argues Asia and Africa are closer to 90 percent and 80 percent, or roughly double previous estimates.
Those percentages translate to billions of additional people living in cities and urban areas, such as towns and suburbs, than previously thought. "If this is true, the impact is going to be massive," Dijkstra said. "A lot of development aid was geared toward rural."
BIG VARIATIONS
The reason for the past errors is simple, Dijkstra said, because countries self-report their demographic statistics to the U.N. and they use widely different standards.
For example, India defines a city as a place where at least 75 percent of males are not working in the agricultural sector.
China provides an official number of cities, although its rapid growth suggests a different picture on the ground.
Researchers at the New York University Urban Expansion Project, who have also developed a satellite-based definition of cities similar to the European Commission's, calculate 387 cities of more than 100,000 people are not officially classified as such by the Chinese government.
"The city in China is a very political idea," NYU researcher Patrick Lamson-Hall told the Thomson Reuters Foundation.
Most countries use a population density threshold, but those figures can vary widely.
The United States, for example, starts classifying settlements as urban when they exceed a population threshold of 2,500.
For Egypt, the number is 100,000, according to Dijkstra.
"The numbers released by the U.N. are accurate in that they report what the countries tell them, but as far as being able to make comparisons between countries go, they are not usable," Lamson-Hall said. "It's beyond apples and oranges."
Researchers from both city definition projects agree the chief problem is restricting what constitutes a city to its boundary line, which does not take into account real economic and demographic patterns.
In other words, commuters who live outside of the central city but work downtown are just as much part of that city as those who live inside the city limits.
"If you leave it to every country to define its own administrative boundary of what is urban and what is rural, then you have no benchmark for comparability," said Sameh Wahba, head of the World Bank's urban programme.
A consistent definition will benefit policymakers at the global level as they seek to respond to new international agreements calling on countries to encourage sustainable cities, he said.
Egypt's high threshold has created claims on paper that do not square with reality.
"(According to official data sources), Egypt has been 43 percent urban since 1986 up until today, it hasn't changed," said Wahba, an Egyptian national.
In 2003, before joining the World Bank, he led an urban planning studio to survey a village outside Cairo that had 12 structures on agricultural land according to the most recent map at the time.
When he and his students arrived, they found a city of 275,000, Wahba said.
Egyptian authorities had a fiscal motivation to leave the settlement as officially "rural", Wahba said.
"The moment you classify an area as urban, you have to put a courthouse, a police station," he said. "These are financial outlays for the government."
SATELLITE IMAGES
According to the European Commission definition, any contiguous stretch with at least 50,000 people and a population density of 1,500 per square km is considered an urban center.
Any area with at least 5,000 people and a population density of 300 per square km is classified an urban cluster.
Rural areas are those with less than 300 people per square km.
The New York University definition, which has been informed by research by UN-Habitat and the United Nations Population Division, also incorporates a measurement of building stock as part of its criteria for what constitutes a city.
If at least 25 percent of a 900 square meter (1,076 square yards) parcel is built up, then the researchers consider it part of a city.
That information is cross-referenced to confirm people live there so that, for example, a mining encampment with several buildings but few residents would not qualify as a city.
"A city represents a concentration of people but it also represents a concentration of capital, represented partly in the fixed stock of buildings," Lamson-Hall said.
In addition to differing population thresholds, countries also rely on arcane criteria for defining a city, like the existence of a charter or presence of a cathedral, Dijkstra said.
"We use the same words but we really mean different things (when it comes to cities)," he said.
Anjali Mahendra, cities research director at the World Resources Institute, a Washington-based think tank, cautioned satellite imagery that captures the population density of human settlements might not tell the whole story.
"A lot of these satellite-image based definitions of urban miss informal settlements," she said.
Until researchers visit the cities they have measured to see if their numbers hold up to observed conditions on the ground, numbers might still not reflect the true picture, she said.
The work is "a very valuable exercise still in early stages towards a very important end goal, but a lot needs to happen before this (definition) has practical value," Mahendra added.