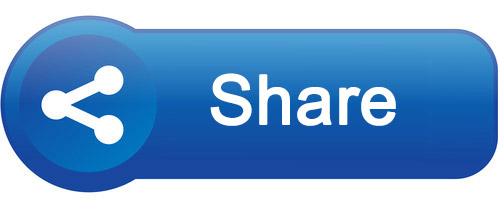 "Planting 10 kilogrammes of potatoes should be plenty, right?" In the Far Western region of Nepal, the Jalghada community disaster management committee was making plans for a collective potato-planting initiative, and the committee leaders - all men - agreed 10 kilos would be more than enough work for the women who are traditionally responsible for planting vegetables.
They were mistaken. Several women, who recently had started attending the meetings, spoke up to say they could easily plant at least 25 kilos of potatoes per day, no problem. And so they did.
The community sold their potatoes and split the income among all households, creating a safety net in case disaster threatened their other crops. Women's active participation in the meeting - and their input into decision-making - ended up benefitting the entire community.
Scenarios like these show practitioners must consider socio-cultural norms among individuals and households, which determine how people prepare for and respond to crises.
Resilience strategies have transformed development and humanitarian approaches. As these strategies evolve and become more sophisticated, they can help us address challenges within the complex, interconnected systems in which we work.
Mercy Corps launched the "Building Resilience through the Integration of Gender and Empowerment" (BRIGE) programme in 2015 to better understand the role of gender norms within resilience strategies.
Decision-making dynamics - who holds the power, who is consulted, who is silenced - emerged as a key consideration. As previous research has shown, when women and other marginalised groups participate meaningfully in household and community decision-making, they are better positioned to contribute to resilience at both levels.
However, decision-making behavior is highly nuanced, contextualised and extraordinarily personal. Just imagine - what if someone appeared at your doorstep saying they wanted to change how you and your family make decisions?
But this kind of dialogue is vital to crisis response and recovery. Gender dynamics related to decision-making become a matter of resilience when, for example, women do not evacuate during a flood because they fear leaving their homes without permission, or when adolescent girls are forced to marry as a financial coping mechanism during droughts.
So how can we promote inclusive decision-making?
To respond to these gaps, Mercy Corps' BRIGE teams in Niger and Nepal piloted the Household Dialogue activity, a four-day workshop that brings together male and female family members (usually couples) to consider how social norms affect everyday choices, in particular financial planning and disaster preparedness.
For several months after the training, facilitators follow up with visits to give coaching and encouragement as families translate learning into practice.
The change has been profound. After participating in the Household Dialogue, a community in Nepal's Far Western region ushered in its first female bhalmansa (traditional leader). Families began to share the burden of household chores, instead of relying solely on women and girls. Women began to participate meaningfully in community groups, to express their ideas, and to have a strong voice in decision-making.
Research conducted in the pilot areas in Nepal and Niger confirmed that addressing gender norms at the individual and household level is an important step in removing socio-cultural barriers that can prevent women's participation in resilience-building activities.
In particular, it revealed that the Household Dialogue increased women's confidence, as well as men's trust in women outside the home. It also boosted sharing of household chores and men's valuing of women's opinions. These behavioural shifts resulted in greater participation by women in community decisions and activities.
"For us, (Household) Dialogue is the magical touch," said Mercy Corps' district coordinator in Kailali in Nepal's Far Western region. "We never imagined a simple training could be so powerful."
Of course, social change by itself is not enough. To respond to and recover from natural disasters, individuals, households and communities need practical skills, resources, information, infrastructure and good governance.
Together with these approaches, a committed focus on gender dynamics in households will strengthen other resilience strategies to capably confront climatic and ecological shocks and stresses.
To learn more, see Mercy Corps' Household Dialogue Toolkit, and read the research findings.