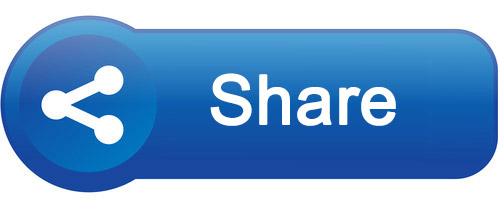 KOUNA, Mali - A short journey in a wooden canoe separates villagers from militants sowing fear with their weapons just across the calm waters of the Niger River in the Malian town of Kouna.
"We worry that these people infiltrate and indoctrinate our children," said Kouna resident Madou Touléma, 51, clearing weeds with his teenage son, shin-deep in their flooded rice field.
Violence involving armed groups has proliferated in Mali since Islamist militants hijacked a Tuareg rebellion in 2012.
Groups linked to al Qaeda and Islamic State have used the centre and north of the West African nation as a launch pad for attacks across the region.
The United Nations recorded nearly 290 civilians killed in Mopti and other central Mali areas from June to mid-September, noting in a recent report security continues to deteriorate.
As Islamist and other armed groups push into once-peaceful Mopti, to loot and spread their influence, locals hope their young people will spurn the appeal of joining the militants if farmland is better protected from the effects of climate change.
"The more land we can harvest, the less children leave," said Touléma.
Central Mali, home to the Inner Niger Delta, is the breadbasket of this largely desert country.
Nearly all - 98 percent - of Mopti residents survive from farming, according to the International Institute for Environment and Development, a London-based think tank.
But their livelihood is at risk as rains become more erratic from year to year.
Some areas of Mopti now receive about half the amount of rainfall - up to 80 cm (28 inches) per year - that fed the land in the 1960s, according to local climate official Lassana Kamia.
Researchers say climate change will shift West Africa's rainfall patterns, although they disagree over whether a warming climate will bring more or less rain to the region overall.
Abdraman Touré, a leader in Kouna, said yields here have plummeted in a drier climate, causing rice farming, which dates back to the 19th-century Massina Empire, to lose its appeal.
In recent years, up to 200 young people have left the town of nearly 8,000 inhabitants in search of better prospects, he added. The same is happening in many villages in the area.
Many of the migrants end up in cities working in low-skilled jobs, such as security guards and handymen.
But stories of young men abandoning farming for jihadist or criminal groups are not uncommon - even if shared reluctantly.
Koh Coulibaly, who liaises with communities for the U.N. peacekeeping mission in Mali, said people fear revenge.
"If you say, 'Yes, X person has joined an armed group,' they will come and kill you," he said.
Youth become members of such groups to loot and plunder, gain power over others or settle scores, said Bréma Ely Dicko, a Mopti expert at the University of Arts and Humanities of Bamako.
"Mercenaries can make money," he added.
WATER SEEDS HOPE
In Saré Mala village, also in Mopti, Allayheri Dicko lowered his voice when speaking of a young rice farmer who left to hook up with a band of criminals in 2013 after a poor harvest.
"It was a bad year during which crops were destroyed," said the 48-year-old.
Dicko, whose 24 hectares (59 acres) can yield 500 bags of rice per harvest, barely filled a few bags that year. Hunger ensued.
"Since 2012 - the outbreak of conflict - each family watches over their children," said Touré in neighbouring Kouna.
There, residents are now trying to encourage their young people to stay by building a watering system that has turned 15 hectares of arable land into irrigated farm plots.
The initiative is one of scores of small projects funded by British aid to help farmers adapt to climate change in central Mali - from digging ponds to irrigating vegetable gardens.
Villagers flesh out their priorities at communal meetings and then seek financial backing for their ideas, said Aly Bocoum of the Near East Foundation, a U.S.-based charity leading the programme.
In Kouna, pumps were installed at a cost of 36 million CFA francs ($63,000) to supply river water to fenced rice fields.
As a result, rice can be grown on the newly irrigated land for two seasons a year instead of the typical one - keeping young people busy, said Touré, a member of a small group of Kouna residents who oversee the irrigation project.
"From the beginning, we thought that this could keep youth from leaving, that each could get their piece of land," he said.
In the commune of Sio, where Kouna is located, climate official Kamia, who heads a committee to select local projects for aid funding, said one of the criteria was stemming the exodus of young people and keeping them away from "jihadism".
This year, about half as many people as usual have left the village, he told the Thomson Reuters Foundation.
AID DANGERS
But even well-planned projects to help communities adjust to climate shifts can hit barriers.
Aid workers who travel to the area to oversee climate change adaptation work have learned to fear the rebels and bandits.
Last year, suspicious men came looking for Sidi N'Diaye as he visited a project run by his employer, the Near East Foundation, in the remote village of Sendégué.
Urged on by the village chief, he took off on his motorcycle. "It was a close call," said blue-robed N'Diaye.
From then on, he started travelling by public bus. "That way, we blend in with the population," he said.
Accelerating climate change is another threat.
The United Nations' climate science panel said this month global warming would likely reach the lower limit aimed for in the Paris climate pact of 1.5 degrees Celsius (2.7 degrees Fahrenheit) above pre-industrial times, between 2030 and 2052.
With the Niger River shrinking, there may be years when irrigation is not viable, said Malian meteorologist Mohamed Koite.
"If there is no water in the river, it can't work," he said.
For now, the system allows Kouna residents to benefit from an off-season crop, which grows when the river recedes from its flood plain in the dry season.
A dusty diesel engine pumps water from the river into rice fields, nourishing a new cycle of greenery.
In Touléma's field, his son Moussa bent over long rice spears in red jeans and a snazzy T-shirt, his cap on backwards.
As he prepared to spend the day pulling weeds under a baking sun, the adolescent explained why he was toiling in the field rather than studying at school.
"To eat," he said simply.