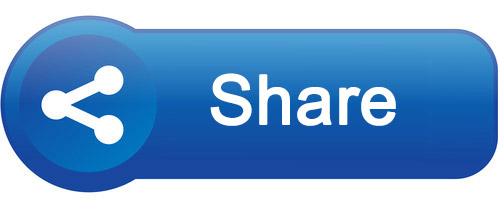 IGLAS, India, July 5 (Thomson Reuters Foundation) - Khuba Chand increasingly finds himself alone in Iglas, a drought-parched village in the Bundelkhand region of India's Madhya Pradesh state.
Unable to sow a crop without rain, his son and older brother left last winter for New Delhi, to work as labourers.
But Khuba has remained with his wife and daughter, unwilling to abandon his four cows and buffalo.
"There are very few people left in the village," the 53-year-old said. "Many have moved with their families. They sold their cattle at cut-rate prices. But some of them didn't sell mainly because there were no buyers."
He hopes to hang on. "But keeping the cattle is not easy now. There is hardly any greenery left in the village. There is a severe shortage of fodder and water for cattle," he said.
As ever-lengthening drought becomes the new normal, Bundelkhand, a parched region split between India's Madhya Pradesh and Uttar Pradesh states, is clearing out.
The central Indian region of nearly 70,000 square kilometres (27,000 square miles) once received about 800 to 900 mm (31-31 inches) of rain a year, according to India's Meteorological Department.
But over the last six to seven years, in particular, that total has nearly halved, with the number of monsoon rain days falling from 52 to 24 over the June to October monsoon period, according to D.K. Dubey, a scientist with the agency.
That has caused repeated and widespread crop failures - and a growing tide of farmers abandoning their land to try to find work in nearby cities.
'EMPTIED OUT'
Around half of the four million farmers living in the region have migrated temporarily or permanently since last year, according to Bundelkhand Jal Manch (the Bundelkhand Water Forum), a non-governmental organisation working in the area.
In Chand's village, in Tikamgarh district, only a quarter of the 70 farmers working there 10 years ago now remain.
Chand's 80-year-old neighbour Milan Khan remembers when farmers were able to produce enough grain and milk to make a reasonable living.
But that has become increasingly difficult over the last 15 to 20 years, he said.
"Due to successive droughts, most of the villagers have exhausted all their savings and now are not in a position to invest in agriculture this year," Khan said. "They have no money to buy seed, fertiliser and pesticides."
His wife, Roshani, blames the changing weather.
"Now, in Bundelkhand, the weather has become erratic and unpredictable. We get very little rain during monsoons," she said.
As a result, it's become hard to grow vegetables, she said, and "wheat and other crops have been failing regularly".
Hulas Prajapati, a farmer in Ater village, in neighbouring Chhatarpur district, is similarly losing hope.
"When I was young, we used to have enough production both for our consumption and sale in the market. But during the last decade production has been continuously decreasing," the 40-year-old said.
As a result, "villages have emptied out", he said, with most of his neighbours heading to cities last year after their rainy season crop failed, along with the dry season crop following it.
Now uncultivated fields surround much of the village.
According to a study carried out in May by Bundelkhand Jal Manch, up to 55 percent of farmers once living in rural areas of the Bundelkhand region have migrated at least temporarily to other places since last November.
The study, conducted in about 200 villages in the region, found that most of those migrating were 15 to 45 years old.
EMERGENCY WORK?
India's government runs a national employment guarantee scheme under which those in need of work in rural areas can be paid for 100 days of it each year.
The measure works as a social safety net for villagers like those in Bundelkhand, who may find themselves struggling for an income in tough times.
But the Mahatma Gandhi National Rural Employment Guarantee Act is not proving sufficient help in Bundelkhand, local people say. It provides employment to just one adult member of each family - and with so many people seeking help some are not getting a full 100 days of work, they say.
The Madhya Pradesh government announced last year, for instance, that it would no longer include work to de-silt and deepen water ponds as part of employment under the job scheme.
Some drought-hit families in Madhya Pradesh who relied on that work now have lost it, they say.
The state government said last year that villagers can dig new ponds themselves and use the rich, extracted soil to boost their farming efforts, but said the state was unable to pay for the work as it lacked budget to do so.
Today, Bundelkhand, once a region green with forests and fields, is increasingly barren, with only a few irrigation facilities in place to compensate for disappearing rainfall.
Many areas are relying on groundwater for drinking and limited irrigation, but the underground water table is receding alarmingly, farmers say.
According to a report by the government's Central Ground Water Board, water levels have fallen by 10 to 20 feet in almost all the districts of Bundelkhand in the last five years.
Banwari Lal, 59, a farmer in Ratanpur, a village in Sagar district, said the region's main rivers - the Ken and the Betwa - also are now reduced to sluggish streams much of the year.
"The rivers flow when there is good rainfall during the monsoon season. Otherwise they don't have enough water to maintain the flow," Lal said.
As a result of disappearing rainfall, "most of the dams in the region have run dry. Large numbers of cows, oxen, buffaloes and other animals have died in my and nearby villages, as there is no water for them".
"The situation is grim," he said.
Nearby areas of Bundelkhand, in Uttar Pradesh state, have been declared drought areas by the National Institute of Disaster Management.
Crop failures and migration are also common there, with even drinking water disappearing in some villages.
Yogi Adityanath, the state's chief minister, said the state is constructing wells, farm ponds and water tanks in many affected villages, and the national government has provided about 13 billion rupees ($192 million) to the state government under the National Disaster Relief Fund to disburse among farmers as emergency aid.
But the measures have not been enough to stop large-scale migration of rural villagers to urban areas.
The Madhya Pradesh Chief Minister Shivraj Singh Chouhan also in January announced a $20 million relief package for farmers in drought-hit areas, including supplies of drinking water and fodder for animals.
Parched villagers are now looking to monsoon rains, which have started in Bundelkhand, for relief. The India Meteorological Department has said there is low probability that 2018 will be a drought year.
District magistrate's offices in the region and the Madhya Pradesh Minister for Revenue's office said they did not collect or release figures on such migration.