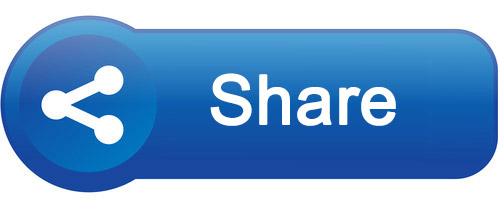 In February, the World Meteorological Organization confirmed the past four years as the warmest on record, and to underline the trend, they confirmed the 20 warmest years have all occurred within the last 22 years. These findings, along with those from the 1.5C report produced by the Intergovernmental Panel on Climate Change (IPCC), urging us to take drastic action, must be heeded - and heeded now.
Probably the most startling aspect of the IPCC report is how disproportionately climate change impacts on those already at a socio-economic disadvantage, and less equipped to deal with its effects. They include indigenous peoples and local communities that depend on agriculture and coastal livelihoods.
This situation is reinforced as less than 5 percent of disaster losses are covered by insurance in poorer countries, versus 50 percent in high-income countries. Climate change will expand this protection gap and the effects have begun crystallising at an increasing rate.
As the United Nations Secretary General António Guterres recently said, the single positive we can take from increasingly dramatic and destructive climate change effects is that the worse it gets, the more awareness will rise and people will demand change.
For those of us working across the critical nexus of insurance and development, such as in the InsuResilience Global Partnership and the Insurance Development Forum (IDF), the metaphorical snowball is certainly gathering speed. Our critical goal to optimise and extend the use of insurance and risk finance to build greater resilience for people vulnerable to extreme events is becoming ever more aligned with the global climate action agenda.
The implementation of approaches to address loss and damage associated with climate change impacts was a central point of discussion at 2018's annual UN climate change conference in Poland and is becoming of paramount importance.
Every time a developing nation or vulnerable community is struck by an extreme weather event, without insurance and an injection of funds in the immediate aftermath, recovery is slow and cumbersome. That makes them even more vulnerable to the next hazard, and diverts resources dedicated to economic growth.
The international community is realising that the consequences of these extreme, often climate-induced events are largely being borne by the most vulnerable countries and citizens.
Leading practitioners and governments met in May in Geneva for the Global Platform for Disaster Risk Reduction, where inclusive practices that leave no one behind were advocated by all.
This was against the backdrop of a growing understanding of the multi-faceted nature of risk, which is highlighted in the U.N. Global Assessment Report (GAR19).
Digging a bit deeper into the understanding around complex risk, a new report from the UNDP and Overseas Development Institute (ODI) on risk-informed development reviews how failure to consider all types of risk within national plans is likely to widen inequality and further degrade living standards for the most vulnerable.
COSTLY DISASTERS
The result is a consensus that greater innovation and partnerships are needed to accelerate ex-ante financing for disaster risk management and climate resilience - and that these solutions can be provided through a collaboration between the insurance sector, public sector actors, international and multilateral organisations, and civil society.
The InsuResilience Global Partnership brings together more than 60 members bridging the climate, development and insurance community, with a central objective of using disaster risk finance and insurance solutions to reduce the impact of climate risk on the poor and vulnerable. The aim is to help them recover more quickly, increasing local adaptive capacity and strengthening local resilience.
These efforts are increasingly integrated into not only a comprehensive approach to risk management but are increasingly seen as central to development. For the InsuResilience Global Partnership, insurance and risk finance are key elements of making sure the Sustainable Development Goals are truly sustainable.
Over the past few years we have seen climate change impacts intensify and affect people everywhere.
In 2017 and 2018, millions of people were hit by devastating tropical storms in Asia and Pacific, as well as in the Caribbean. The economic losses resulting from these extreme weather events were vast. Estimated losses in the Caribbean in 2017 were equivalent to 10 percent of combined national gross domestic product (GDP).
The African continent has struggled with pervasive droughts, leaving millions in precarious situations, and others in total crisis. Sudden-onset events like storms, extreme temperatures and flooding are responsible for an overwhelming amount of displacement, with an estimated 24 million people being forced to move, year on year, according to the World Bank.
With these increasing impacts and critical multilateral meetings fast approaching – such as the UN Secretary-General's Climate Summit in New York in September and the annual UN climate change conference in Santiago in December – there is a muffled air of optimism that 2019 could bring some of the decisive action we need to turn the tide on this mounting global challenge.
Jan Kellett leads and coordinates UNDP's external engagement on its disaster, climate and energy work. Astrid Zwick is head of the InsuResilience secretariat at Germany's development agency, GIZ.