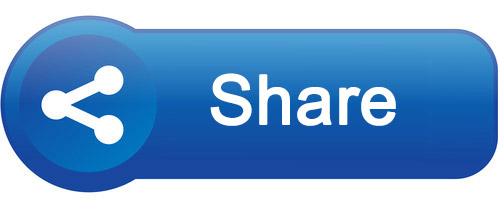 The recent report from the Intergovernmental Panel on Climate Change (IPCC) has highlighted the urgent need for unprecedented action to keep global temperature rises to 1.5 C. It sheds light on how farming communities will be hit hardest by the impacts of global warming, particularly in the drylands and the poorest countries. Whilst touching on mitigation, the report also explains how adapting to the effects of climate change can support sustainable development. It highlights the importance of relieving the barriers the world's poorest people are facing, such as the lack of up-to-date and locally-relevant information, lack of finance and technology, and institutional constraints.
Stepping up adaptation efforts is becoming crucial for the global development agenda. Two multi-country programmes mainly funded by the UK's Department for International Development (DfID) exemplify this commitment to help vulnerable populations cope with the impacts of climate change and build more resilient livelihoods: the Building Resilience and Adaptation to Climate Extremes and Disasters (BRACED, £140 million implemented across 13 countries) and the Adaptation for Smallholder Agriculture Programme (ASAP, $305 million with operations covering 41 countries).
ASAP is the flagship resilience programme of the UN's International Fund for Agricultural Development (IFAD), whereas the BRACED Knowledge Manager is led by the Overseas Development Institute (ODI). The two organisations have cross paths multiple times. From participation in the UNFCCC Conference of Parties (CoP) Development and Climate (D&C) days to when ODI carried out the mid-term review of the ASAP programme, the opportunities for cross learning have been many.
In order to ensure that best practices are being incorporated, BRACED and ASAP organised a joint workshop in Bamako, where key representatives from local projects funded under the two programmes convened to share insights and learn from each other. Mali is one of the landlocked Sahelian countries hardest hit by climate change and, thus, a strategic focus for the operations of both programmes.
ASAP and BRACED follow different modalities for local programme implementation. In Mali, IFAD's loan project Fostering Agricultural Productivity Project (PAPAM) is focused on irrigation, water management and sustainable land management with the aim of increasing the yield per hectare. ASAP financing complements PAPAM and provides smallholder farmers with complementary adaptation technologies and services.
BRACED is implemented through four local NGO partners: the Near East Foundation with the Decentralising Climate Funds project Blumont/ International Relief & Development (IRD) with the WYL project (Wati Yelema Labenw - Bambara for 'action against climate change'), the Catholic Relief Services with the Scaling-Up Resilience for 1 Million people (SUR1M) project, and the Acting for Life Consortium with the Livestock Mobility project including a number of local NGOs such as TASSAGHT and ICD (Initiatives, Counselling, Development).
PAPAM is being implemented through the Ministry of Agriculture, which guarantees direct policy impact at the national level. BRACED operations have wider geographical coverage by cooperating with various local actors based across the country from North to South.
The similarities between BRACED and ASAP are tenfold and multiple areas of common interest and similar approaches were identified during the exchange workshop. Chief amongst these commonalities were climate information services, adaptation technology, institutional setup, and inclusive strategies for adaptation - all prominent issues in the IPCC report.
KNOWLEDGE IS POWER - SPREADING CLIMATE INFORMATION
PAPAM supported the creation of local meteorological assistance groups to increase the ability of smallholder farmers to collect, analyse, and disseminate climate information. A partnership with Mali Météo was promoted which gave access to seasonal weather forecasts. Other services included distribution of rain gauges, training of farmers in charge of rain data collection and the training of local radio commentators on the correct broadcasting of climate information.
Under BRACED, the SUR1M project adopted a similar approach by cooperating with government stakeholders to ensure continued radio messaging on key topics including climate information and natural resource management. The WYL project sourced local geographical climate information from a private company and supported communities to use two-day weather forecasts in their decision-making and planning. In spite of its cost, the service was well appreciated, the households' uptake was large, and beneficiaries continued to demand it. Within the Livestock Mobility project, TASSAGHT organised field data collection to provide pastoralists with access to information gathered on the ground and derived from geo-satellites in order to help them in deciding where to move.
ADAPTING TO THE UNAVOIDABLE
In both programmes adaptation technologies are vital and are being used to improve local livelihoods. For instance, in the WYL project, through a partnership between Blumont/IRD and ICRISAT (the International Crops Research Institute for the Semi-Arid Tropics), the use of weather information was integrated with the promotion of climate-smart practices and technologies for households pursuing farming and animal husbandry.
PAPAM strongly focuses on the promotion of renewable energy. It piloted the installation and use of various types of biogas digesters to reduce women's workload and pressure on forests. The project identified several ways to improve the technology, i.e. coupling bio-digesters with latrines, piloting plant-based biomass, improving slurry storage to preserve its fertilizing properties, etc. The benefits included a reduction in respiratory problems (a healthier kitchen environment, since the combustion of biogas, unlike firewood, does not produce smoke/fumes), reduced carbon emissions, availability of nitrogen-enriched fertilisers and, hence, yield increases. On average, women reported spending 58 per cent less time on household activities such as wood-gathering and meal preparation. Biogas development also created jobs and opportunities for engagement by the private sector through the training of artisans for the construction and maintenance of bio-digesters and photovoltaic kits.
INCLUSIVE STRATEGIES
The Livestock Mobility project provides a clear example of the importance of securing access to markets and resources for every household. In spite of the difficulties in reaching mobile pastoral communities spread across the remote and often insecure areas of the North, it helped to prevent conflicts between farmers and (agro-)pastoralists by ensuring that transhumant routes were permanently earmarked for the mobility of livestock.
Along the same lines, PAPAM supported the creation and operation of land commissions which grouped different commune stakeholders in order to regulate disputes over access to land. An offshoot of this was that it was able to secure access to land in favour of small-scale producers, especially women.
Similarly, the SUR1M project supported women and women associations in acquiring better knowledge of land policies, acquisition processes, and titling mechanisms. It also worked on improving access to financial services for women through the creation of local savings and credit associations– an approach followed by the WYL project as well. WYL also helped in increasing women's income generating activities and earnings by training women on improved practices for cultivating, drying, processing, and marketing sesame and fonio (a local edible grain similar to quinoa).
All the participants found the exchange very enriching and IFAD and ODI are looking at opportunities to replicate this experience in other countries where both ASAP and BRACED have programmes.
Margherita Calderone works for the Overseas Development Institute. Ilaria Firmian works for IFAD.