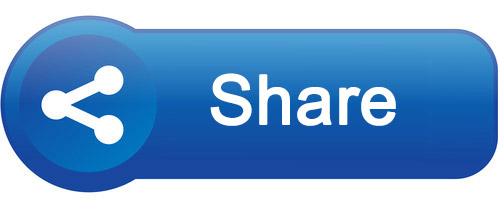 Developed countries are dragging their feet on meeting their pledges of billions of dollars to help developing nations tackle climate change, leaving poor nations with mounting costs from rising temperatures, rights groups said.
Rich governments have promised to mobilise $100 billion per year in climate finance by 2020 to help poorer nations make the transformation to clean energy and cope with the impact of higher temperatures.
But there is no clear pathway to reach that goal, and poor countries are struggling to cope with losses from floods and drought, campaigners said ahead of a meeting in Bangkok to produce a negotiating draft for the next United Nations climate conference.
"Rich nations are attempting to escape full accountability for their role in causing and exacerbating climate change, and their obligation to deliver climate finance," said Lidy Nacpil of the Asian Peoples Movement on Debt and Development.
"Inadequate climate finance compromises the capacity of the developing world to survive the climate crisis," she said.
Many of the programmes developing countries have promised as part of their efforts to curb climate-related risks and turn to green energy depend on adequate international climate finance.
Negotiators are meeting in Bangkok this week to prepare for the UN climate conference in Poland at the end of the year, which aims to set rules for implementing the 2015 Paris climate accord on reducing greenhouse emissions.
Record heatwaves, wildfires and devastating floods across the world this summer will put pressure on almost 200 governments to reach a deal in Poland, said Patricia Espinosa, executive secretary, UN Climate Change.
"Every year, the impacts of climate change are getting worse. This means that the poorest and most vulnerable, who have contributed almost nothing to the problem, suffer more," she told the Thomson Reuters Foundation.
But rich countries - including the United States - also have suffered increasingly severe climate-related losses over the last year. Whether that could drive new ambition in trying to curb climate change remains unclear, analysts say.
Espinosa said that broader funding - beyond money channeled through specific climate funds - will be needed to adequately address the needs to reduce emissions and cut risks.
"Developed nations have reiterated their commitment on climate finance. There is also a recognition - even among developing nations - that private-sector finance will play a role in these transformations," she said on Monday.
Experts say insufficient cash and board disagreements over key decisions are hampering the flagship Green Climate Fund (GCF) that was established at U.N. climate talks in 2010 to channel a substantial portion of the $100 billion per year wealthy nations had pledged.
Of a total of more than $10 billion committed to the fund, since 2015 it has allocated about $3.5 billion for projects in 78 countries to curb heat-trapping emissions and adapt to more extreme weather and rising seas.
But there is disagreement on where the money should go.
"The big fight is that while developed nations are focused on mitigation, developing countries need help with adaptation and loss and damage from floods, storms and drought," said Harjeet Singh of advocacy group ActionAid.
"People are losing lives; we should not be focusing on trade agreements for solar panels and wind farms," he said.