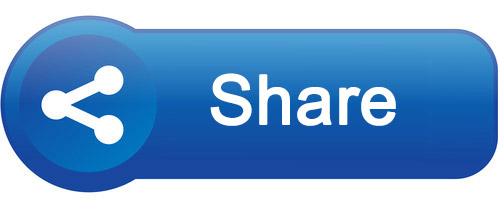 Is being resilient to climate change the same thing as achieving well-being in the face of it? The truth is, nobody's quite sure.
In the ever-changing lexicon of development, talk of vulnerability to climate change has given way, increasingly, to talk about building resilience to it, as a more positive-sounding take on the problem.
But now some experts think even that may be the wrong focus, and that a broader look at the well-being of climate-affected people is the better measure of success.
"Well-being is slowly making its way in" to discussions about reducing disaster risks, said Erin Coughlan, who works on climate risk management for the Red Cross Red Crescent Climate Centre, during Adaptation Futures, a climate change conference in Cape Town this week.
One big difference in the terms, Coughlan said, is that resilience, to some extent, can be measured by outsiders, while determining well-being almost inherently requires the views of the person whose life is being measured.
That perception can vary dramatically, according to those trying to measure well-being.
Parts of Dar es Salaam, Tanzania's largest city, for instance, have seen worsening flooding in recent years – but how badly people think they have been affected depends largely on who you talk to, said Stephane Hallegatte, an economist with the World Bank's Global Facility for Disaster Reduction and Recovery.
Most of the very poor, he said, don't consider themselves affected by flooding "if it's not in the living room", even though their houses may be surrounded by pools of sewage-tainted murky water for two months a year.
But richer people may consider themselves flood-affected even if they simply have to drive through floodwater in their cars, he said.
"Human beings have a capacity of finding 'normal' where they shouldn't," he said.
Similarly, in Chad, where resilience building programmes such as BRACED – Building Resilience and Adaptation to Climate Extremes and Disasters – have been working, resilience by some measures is improving, said Virginie Le Masson, a researcher on social inclusion and disaster risk reduction.
But one of the biggest barriers to well-being in rural Chad is persistent and widespread violence against women, ranging from female genital mutilation to early marriage and domestic violence – all big worries for women but things BRACED didn't directly address, she said.
"How can we claim we are promoting resilience if we're not paying attention to people's priorities?" Le Masson asked. "Whose place is it to start having difficult discussions about social roles?"
In some cases, she said, people in humanitarian displacement camps in Chad – who might well be judged to be less resilient – may in fact have more well-being in terms of women's rights and protections, in part because they have better access to help in combatting the violence they face.
Lindsey Jones, a climate change adaptation researcher for the UK-based Overseas Development Institute, said one problem is that donors to efforts to build resilience – or well-being – need a way to measure success, and things like reductions in financial losses are easy to measure.
But equally important things – such as shifts in attitudes towards women, for example – are much harder to quantify.
"We have metrics that don't actually match what we're trying to come up with," he said.
But well-being may not be the hardest, or last, thing to measure. Donors who once hoped to cut vulnerability or improve resilience or well-being now are hoping for "transformation" – an equally sticky goal, Jones said.
"You can have transformation for the sake of transformation," he said. "That is certainly a danger."