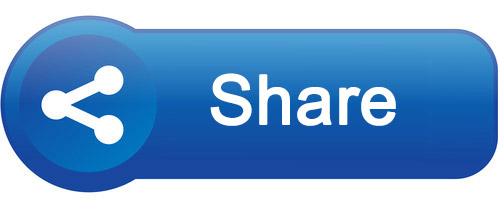 It is only 8 am in Goz Beida, the main town of the Dar Sila region in southeastern Chad, but temperatures are already above 30oC.
A team of eight, led by Bertin Takoutsing, soil scientist at the World Agroforestry Centre, is heading towards Doroti village. They are out to study soil and vegetation characteristics and take soil samples for laboratory analysis with the aim of assessing the diversity of soil and vegetation as well as overall land health in the area.
This activity is taking place as part of the BRACED project, delivered by the BRICS consortium of Concern Worldwide, the World Agroforestry Centre (ICRAF) and Tufts University, which aims to build community resilience to the regular droughts and resulting food crises in these arid and semi-arid lands.
In such a drought-prone region, this soil analysis activity, carried out by Takoutsing's team, is key to understanding the extent to which land, trees and crops will withstand any upcoming droughts, how badly harvests will be reduced, and what activities could be introduced to support farmers' resilience to such disasters.
The study site is one of 160 plots in the Dar Sila area, all of which were chosen using satellite images and existing information about the area and through the Land Degradation Surveillance Framework – a systematic approach used to enable researchers to collect land health data that is representative of the diversity of soil and vegetation found across an entire project area such as Dar Sila.
Land health surveillance aims to tell us where land problems exist, whom they affect, and where programmatic and prevention activities should be directed.
"In this drought-stricken area, measuring and monitoring the quality of land or 'land health' is fundamental to assess problems and solutions for sustainable crop production and land management," said Ermias Betemariam, soil scientist for ICRAF in Nairobi.
Much of the current analysis on agricultural productivity is hampered by the lack of consistent good-quality data on ecosystem services and soil health constraints, and how it is changing over time.
Information collected using this methodology goes well beyond the classical chemical and physical soil analyses, to include information on land use, slope, vegetation cover and structure, soil erosion, hydrology, etc.
"The findings will provide a set of indicators and attributes of land degradation for smallholder farmers, community decision makers and policy makers," added Betemariam. "They will form a basis for targeting specific agroforestry and other land management interventions, such as the introduction of crop-friendly trees to provide mulch and improve soil fertility, that can help in reversing the trends of land degradation in the area."
While the BRACED team is busy measuring trees and shrubs and collecting soil sample, they get visits from curious villagers, who believe they are digging for gold.
The comparison may not be too far from reality: understanding soil characteristics and their effects on crop and tree cultivation may well be worth more than gold in the future for farmers faced with the disastrous consequences of climate change.