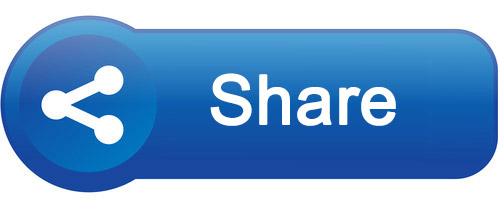 In the world's youngest country, the South Sudan BRACED project "Improving Resilience in South Sudan" (IRISS), supported by the UK Department for International Development, is working to build resilient communities in the midst of a humanitarian crisis.
The drivers of conflict and hunger in South Sudan are varied and complex, and the solutions must be varied too. The communities where IRISS works grapple with civil unrest, disrupted food markets, failed harvests and climate change.
But is it possible to not just survive but thrive in a context where flooding and drought are becoming both more severe and unpredictable?
We believe it is. In South Sudan, the high rate of dependency on relief supplies among local communities has masked the resilience of rural populations. Despite humanitarian interventions, little has been achieved so far in terms of improving community resilience to climate extremes and disasters.
The IRISS project is aimed at addressing this gap through a community-based combination of Agro-pastoral and Farmer Field School (APFS/FFS), vegetable gardening and Village Savings and Loan Associations (VSLAs).
It is the combination of these three components that builds the foundation where resilience will grow.
In the APFS groups, community members use experiential learning and group sharing to develop climate-smart agriculture skills that they bring back to their village and home farms, expanding their traditional harvest from one major cereal crop such as sorghum to an almost ongoing harvest of vegetables throughout the year's dry and rainy seasons.
As communities increase their production, so too do they increase their savings – by accessing savings and loans for the first time.
The VSLA model used in South Sudan is set up by the community with no start-up funds from the NGO partners: the community decides on the interest rate, on who can get a loan and who can be provided with "social funds" (grants that do not have to be paid back).
It is small victories like growing tomatoes, selling them in a local market and using the profits to fund the VSLA savings that spur people to work towards change.
In July 2016, Makur James Achouth of the Food and Agriculture Organization (FAO) visited the Achol-Abol village where IRISS were to establish an APFS/ VSLA group. When Makur arrived with the IRISS team one of the members became furious, questioning him as to why he was coming to visit the group without food – or at least the promise of food.
In a heated discussion she stressed that "community members listen through their mouth" and that the IRISS team should leave the area if they were not bringing any food with them.
On a return visit to this community four months later in November, the same community members spotted Makur and were very happy and laughing.
They recalled the day they were outraged at the team for visiting without food, and explained how the IRISS-BRACED intervention had helped them build their resilience.
They said that indeed, "whatever you told us has now come true. Since we received vegetable seeds, fruit tree seedlings and tools from the consortium, we were able to plant tomatoes, eggplants and other fruit trees. Many of us harvested tomatoes and sold them at the market. This helped us make money that we are now using to support our families."
Stories like this one are repeating themselves throughout the project area: APFS groups celebrating vegetable harvests that have brought enough money for them to plan for the dry season; communities now asking whether they can be part of the project; mothers who can now send their children to school thanks to money from the vegetable sale and the interest accrued in the VSLA.
These stories demonstrate that building communities' resilience to climate extremes is possible even in the harshest of environments.