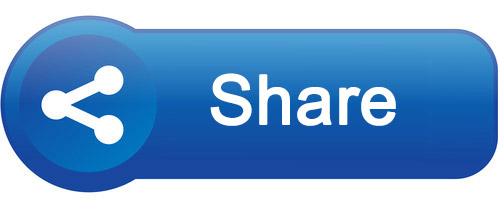 When Jean Vergain first travelled to Somalia in1992 as part of his work for the International Committee of the Red Cross, he met Issa, a pastoralist living with his family and animals.
When Vergain returned to the country in 2000 after years of civil war, Issa's wife and children had moved to Mogadishu, the capital, in the hope of finding food and water.
"But Issa refused to leave his herd behind and just travelled further looking for grazing areas," Vergain remembers.
When Vergain went again to Somalia 15 years later, Issa had no animals left and lived in Mogadishu.
"I think he reached a breaking point where conflict and a lack of resources gave him no choice but to flee his home," Vergain said.
"That's the context us practitioners are working in – we have to take it into account."
While many climate adaptation and development programmes operate in unstable countries like Somalia -– beset by conflict or poor governance – too little recognition of that reality is incorporated into adaptation efforts, experts told participants at a conference on community-based adaptation to climate change in Kampala this week.
Mohammed Qazizada, a director at Afghanistan's Ministry of Agriculture, said that in Afghanistan, "where 70 percent of the population works in agriculture, rising competition for dwindling resources increases the potential for armed conflict".
"Yet when politicians in our country worry about conflict, infrastructure and other issues, climate change is at the very bottom of their list," he said.
Jennifer Abdella from the Near East Foundation, a charity, said that in Mali's Mopti region, where recurring periods of drought as well as a recent rise in jihadist attacks have hit farming, "people compete for natural resources on a daily basis".
BATTLING FOR LAND
Conference participants said that access to land was often at the heart of fighting over resources.
Juanita Gonzalez, a climate change specialist with the Nature Conservancy, an environmental charity, said that in Colombia indigenous people were routinely displaced from their land by mining and agricultural companies, "leading them to fight with neighbouring communities for food and water, which are increasingly scarce as a result of unpredictable weather".
"But the government persists in looking at these two issues – climate adaptation and conflict – in isolation," she said.
Diyad Hujale, a programme coordinator at Mercy Corps, said that in Wajir, a Kenyan region bordering Somalia, rising temperatures and a lack of rainfall had caused pastoralists to move further north in search of water and grazing areas, and to encroach on other clans' land.
"Traditionally pastoralists don't believe in boundaries, they're only looking for pasture," he said. "Where there is rain, they'll go."
"But if everyone goes to the same grazing area, clans will try to establish their authority by resorting to violence," he said.
GETTING PEOPLE TALKING
Nhial Tiitmamer, a programme manager at the Sudd Institute, a research organisation based in South Sudan, acknowledged that working in a conflict-hit country could significantly hamper efforts to build resilience.
"One day you go to a village and help residents agree on spending priorities to tackle drought. But the next day there is a communal fight and your work is gone," he said.
However, efforts to restore a dialogue between clans and help communities adapt to climate extremes – something his organisation is doing as part of the Building Resilience and Adaptation to Climate Extremes and Disasters (BRACED) programme – were starting to bear fruit, he said.
Key to gaining trust and credibility in people's eyes, he said, has been working closely with village elders from different groups, and making sure they are not alienated.
Mamadou Diallo, a deputy project director at Catholic Relief Services, a charity, said that efforts to build resilience should also tackle youth unemployment, which can be a driver of conflict.
"In Mali, kids who don't have jobs turn to armed groups, whose attacks prevent farmers from travelling to markets," he said. "Give them a job, and you take away their reason to fight you."