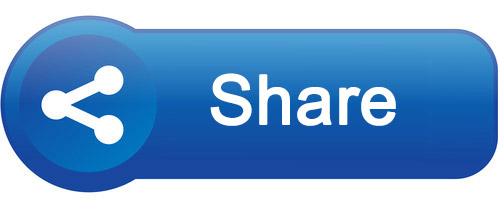 Gender equality is estimated to be about 200 years away.
Yet considering we can boost global GDP by $5.3 trillion in just seven years by closing the gender gap by a quarter - why should we wait that long?
With 4.4 million more women than men living below the poverty line, according to U.N. Women, gender inequality is holding back not only potential global economic growth but broader global development. In nearly two-thirds of countries, women are also more likely than men to report food insecurity and are also 14 times more likely than men to die from a climate-related disaster.
Investment in women therefore is a smart investment for sustainable development. Yet given the many facets of gender inequality, particularly for rural women in the developing world, is there an approach that can tackle several issues, in one fell swoop?
The answer is yes: investment in agriculture.
Worldwide, 43 percent of the agricultural workforce is estimated to be female. Yet they produce on average 20-30 percent less than their male counterparts, often because of vastly unequal access they have to tools and training. According to the UN's Food and Agriculture Organization (FAO), women receive just 10 percent of agricultural aid and five percent of extension services worldwide.
Empowering women in agriculture has a remarkable domino effect. That is because female farmers have been shown to take their improved profits, and invest them directly in the health and education of their children. In fact, it has been estimated that increasing a women's income by $10 has 10 times the effect on her children's health and nutrition as increasing a man's income would have.
Habibou Tiendrebeogo is living proof of this. She has been solely responsible for providing for her four children since her husband went blind. But eking a living out of the land in the Oubritenga province of Burkina Faso has been made extremely difficult due to an increasing lack of rainfall.
When she became part of the BRACED programme, implemented by NGO Self Help Africa and partners, she found a way to boost her production and profits. She received improved bean, maize and sesame seeds, as well as training on conservation agriculture techniques and poultry rearing. Thanks to her increased income, she has now been able to send all her children to school, and has a diverse range of nutritious food available for them to eat.
For Joyce Lali living in Erri, Tanzania, achieving gender equality has not only boosted her personal income. It has also helped her and the other members of her beekeeping co-operative take better care of the Nou Forest that supports the livelihoods of more than 200,000 people.
Due to increased food demand, farmers in the region have continued to clear land from the forest for agriculture. This practice not only releases large and unnecessary amounts of carbon into the atmosphere that will exacerbate climate change. It also leads to soil erosion, silting and the bank erosion of streams which make farming more difficult, and the population more vulnerable to extreme weather events.
A Farm Africa initiative has helped Joyce and her colleagues create a livelihood that is forest friendly, by producing a range of honey products. Previously, women were unable to participate in beekeeping as it was culturally unacceptable for them to climb trees. Farm Africa introduced ground-level hives, and with this new line of income, the community is no longer compelled to cut down the forest, but to care for it.
Gender equality in agriculture could boost total agricultural output by four per cent – that is the equivalent of 150 million fewer people going to bed hungry each night. As world hunger has begun to rise once more for the first time in a decade, investment in women in agriculture is an effective way to reverse this trend.
We must call time on the gender pay gap worldwide – and particularly for the rural woman who stand to achieve so much for sustainable development, if given the opportunity.