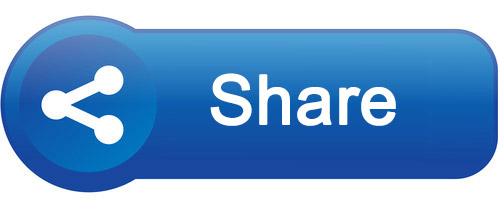 KAVRE, Nepal – Nearly two years after an earthquake destroyed her family's house, Suntali Danuwar is farming her land again. A small grub hoe in her hand, she scrubs mud on her field of cauliflowers in Bhoterungti village, Nepal.
"Before the earthquake I only knew how to cultivate maize, which was not enough to feed my family and could only grow in the summer," she said, bending to water a neat row of vegetables. "And with hardly any rain in winter, I couldn't grow anything. So our land was left unused from September to March."
Almost 9,000 people died and more than half a million homes were destroyed when the 7.8- and 7.3-magnitude earthquakes rocked the impoverished Himalayan nation in April and May 2015. Survivors face constantly changing weather conditions, including at times heavy rain and hail. But farmers in Kavre, one of the hardest districts hit by the disaster, are starting to boost their income and rebuild their homes thanks to an organic farming programme.
As part of a programme funded by the International Centre for Integrated Mountain Development, technicians teach farmers climate-smart techniques such as plastic ponds to conserve water, chemical-free products or vegetable "nurseries" to protect crops from extreme weather.
The programme covers about 1,000 households in eight villages in Kavre district, where according to the International Labour Organization thousands of men take up seasonal jobs abroad each year, leaving fewer people to manage farming at home.
Having started organic farming just over a year ago, Suntali is now growing her second lot of cauliflowers of the winter, expecting to earn some 60,000 Nepalese rupees ($560) from selling the lot – "compared to nothing before the earthquake," she said.
Living in a shelter made of zinc and iron since the earthquake, her family are building a new home where the old one was destroyed, using the revenue gained from vegetable farming to supplement funds disbursed by the government to rebuild homes.
"We've received about 50,000 rupees ($466) so far from the government, but a house costs on average 900,000 rupees (about $8,400) to build, so we need to find extra sources of income like vegetable farming," said Suntali.
GREEN FERTILISERS
The programme also trains farmers to make Jholmal ("liquid fertiliser"), a fertiliser made up of cow or buffalo dung, urine and locally available vegetation.
Gangadevi Nepal, a farmer from Mahadevsthan, a nearby village, said "I don't need to buy any ingredients to make Jholmal, I can find all of them at home or in the village."
"There are no more bugs on my spinach leaves – maybe because of the horrible scent," she laughed, while spraying the rotten-smelling liquid onto her field. "And it dissipates after three days anyway."
Roshan Subedi, coordinator of the Center for Environmental and Agricultural Policy Research, Extension and Development, which implements the programme, explained that farmers' little knowledge about pesticides led many to use them improperly.
"Farmers would just spray pesticides onto their crops whenever they saw insects, for example," she said.
As Jholmal becomes popular in Kavre, however, other farmers from nearby villages are asking for training to make the product.
Ramdeo Shah, a field technician from the Center, said that "the programme's main benefit is that it focuses on farming techniques that are not only easy to adopt but affordable."
"Plastic ponds to save water, for example, have effectively given farmers another working season – as they can now grow vegetables all year round – which in turn boosts their income."
He said the programme aims to help farmers move from subsistence to commercial agriculture.