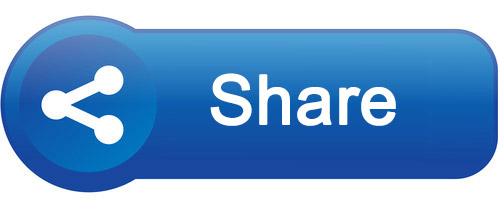 In Kombolcha, rural communities make a living from sedentary, rain-fed agriculture. On average, this district receives 778 mm of rainfall per year; in 2015 it only received 490 mm.The effects of below normal precipitation were worsened by irregular rainfall distribution during both the belg and kiremt rainy seasons.
Findings from community level drought impact assessments conducted in January 2015 show that households' abilities to cope with the impacts of the drought, coupled with unpredictable rainfall, complicated adaptation decisions.
In particular, many turned to a mild stimulant crop, 'chat' which has recently become a fast-expanding adaptation option in the area, with possible implications for local food supply.
A household's ability to absorb climate stresses, such as in the example of drought in Kombolcha, is connected to income, savings, water and livestock feed availability.
During the 2015–16 drought, many households resorted to the undesired sale of livestock, particularly cattle and small ruminants, and cutting of trees for firewood. Some used their savings to meet family requirements, such as for food. Low-income households temporarily migrated to nearby towns to earn wages.
Interviews revealed that anticipatory actions, such as animal feed preservation were seldom practiced. (Action Aid, CIARE's partner operating in Kombolcha, is confronting the animal feed problem through a 'model farmer' approach in which interested and exemplary farmers are selected to pursue climate compatible animal feed management actions.)
Lack of income and savings are a key issue, partly due to subsistent livelihoods and a lack of access to financial services. Unless a portion of income is deposited for both future investments and the meeting of contingencies, any gains from income generating activities are compromised and even lost in the face of climate extremes. Setting up mechanisms that bring behavioral change towards 'saving' is an important lesson drawn from this drought.
Forecasts Traditional weather forecasts rely on visible rain-bearing clouds and local wind patterns. They do not take largescale atmospheric, oceanic and land surface factors into account.
Traditional knowledge regarding the prediction of rainfall conditions, even for short time horizons, didn't hold true for the households in Kombolcha during this drought event.
Interviews also revealed that people failed to take adaptive measures despite having a weather forecast from scientific sources that could have potentially helped them to undertake low or 'no-regret' adaptation options (such as animal feed preservation).
This failure can be linked to individual skepticism around climate information, the coarse nature of the forecast and under-developed climate information exchange mechanisms.
During the event detailed here, the flow of climate information from its source to end users, along with its content, intermediaries and feedback mechanisms, was not well structured. This indicates that existing Disaster Risk Reduction (DRR) and early warning platforms at different levels need to integrate localised weather and climate information and traditional knowledge into their decisions.
Adaptation decisions: chat farming Many farmers have moved away from cereal crops production towards extensive 'chat' farming. Evidence shows increasing trends in this regard in Kombolcha – covering up to 70% of productive agricultural land (Tefera, et al., 2003). Interviews revealed drought and rainfall variability as major reasons for this.
Community members said that cereal crops cannot tolerate changes in soil moisture conditions, but that chat does. The leaves and soft twigs of this perennial shrub have attractive markets and serve as good sources of income. Most community members, except children, also chew it as a stimulant.
This case study neither advocates for or against chat farming over cereal production. Rather, it aims to identify livelihood trajectories and associated risks for resilience if such trends continue.
Dedicating increasing agricultural lands for chat farming at the expense of cereal crops could potentially lead to dwindling grain production and local food availability. In contrast, expansion of chat farming is likely to be associated with its excess supply to the market and a corresponding reduction in price.
Previous findings show that households who produce chat have improved food security due to increased income (Tefera, et al., 2003). According to those interviewed for this case study, this was also true during the 2015–16 drought. However, a dramatic expansion of chat farming in almost all locations in Ethiopia could prevent prices from increasing, at least at a rate less than that of food grains.
In addition, the challenges of cereal crop production, due to variability of rainfall, are felt almost everywhere. This implies that a subsequently reduced harvest would be supplied to wider market networks in the country. Comprehensive research geared towards better understanding the implications of chat farming in Kombolcha and beyond will therefore be worthwhile.
This case study uses one district to illustrate the decisions farmers are faced with to adapt to an increasingly variable and drought-prone climate. Farmers all over Ethiopia and other semi-arid regions are facing similar decisions during climate shocks that erode household savings.
In order to better understand how the 2015–16 Ethiopia drought impacted households, we can look to the debt they may have incurred during the event and how they chose to use their assets. The following case study explores the impact of the 2015–16 drought on household indebtedness (AKLDP, 2016).
Click here to view the full report on lessons from the 2015-2016 drought in Ethiopia.