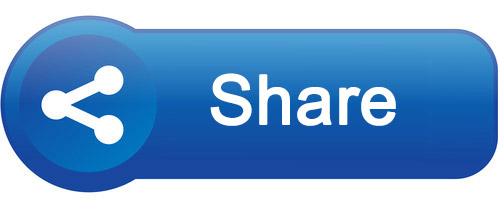 By Roop Singh, Climate Centre
Global temperature records were broken in 2016, marking the hottest year on modern record. That year also included the end of a major El Niño event and the start of a La Niña which brought improved climate forecasts for many regions around the world.
The BRACED Knowledge Manager team has been tracking extreme events throughout the year. As BRACED projects entered their second year of implementation unusually wet and dry periods resulted in floods, droughts, and landslides in parts of West Africa, East Africa and South Asia.
WEST AFRICA
In 2016 there was generally an early onset of the seasonal monsoon rainfall allowing for early planting. Overall the June- September rainy season in the Sahel was slightly wetter than usual in Mali, Burkina Faso and parts of Mauritania and Chad, while it was close to normal in the rest of the Sahel. La Niña-like conditions were present during this time, likely playing a role in the overall wetter than usual season. For farming, the well-distributed and above-average rainfall was largely positive leading to greater harvests. However, the rains also led to flooding in some areas.
This was particularly true in Niger where torrential rains led to flash floods, and riverine floods in different parts of the country over the course of June, July and August. The worst of the flooding was not in BRACED project areas, and instead occurred to their east, although people were impacted in all parts of the country. By September 2016, over 100,000 people had been affected, with over 26,000 cattle washed away, 9,000 houses collapsed and 900 hectares of farmland flooded.
Flooding also impacted the centre and surrounding regions of Burkina Faso, as well as the Gao, Mopti, Ségou and Sikasso regions of Mali leading to displacement of tens of thousands of people in both countries. In both countries, these are regions where a number of BRACED projects are operating. In Kaffrine, Senegal extreme rainfall on July 24 resulted in "unprecedented floods" in the area where the Decentralizing Climate Funds project operates.
Interviews with residents and local leaders after the floods revealed that deforestation, and lack of early warning systems were in part responsible for the high impact of the floods, something the DCF project is helping to change through local level climate action towards reforestation and other adaptation priorities.
EAST AFRICA
The March-May 2016 season in East Africa had a slow start with rainfall deficits across the Horn of Africa in March. By April however, rainfall picked up and in parts of northern Ethiopia that had until then been experiencing severe drought linked to the 2015 El Niño were instead faced with extreme rainfall and flooding including in CIARE and MAR project areas.
In total the long rains were below normal in Kenya and south-eastern Ethiopia including in PROGRESS and CIARE project areas, while above normal in Sudan and northern Ethiopia.
In April 2016 severe rainfall in western and southern Uganda, including the capital Kampala, led to floods; these were not in the PROGRESS project area. Similarly, flash flooding occurred in Nairobi, Kenya in April 2016 resulting in a building collapse that killed 29 people. Cyclone Fantala, the most intense cyclone in the southwest Indian Ocean, came close to coastal areas of Kenya and triggered extreme rainfall and subsequent flooding in Kwale county.
In Sudan, an above average June-September rainy season resulted in severe flooding across the country, impacting hundreds of thousands of people including in Darfur where the BRICS project is working. An above normal season was predicted by the regional climate outlook forum in a forecast issued in early June.
The October to December short rainy season was below normal, resulting in drought particularly in northwest and southeastern counties of Kenya. Analysis of this drought found that this failure of the short occurs about every 3-5 years in these regions of Kenya, underscoring the importance of managing regular variability in rainfall that was linked to La Niña conditions.
The failure of the rains was well-predicted in seasonal forecasts which indicated much of the East Africa would experience below normal rainfall. The rains were also poor in south-eastern Ethiopia in the Somali region. Notably, this is different region from the one that experienced drought in 2015, although some areas overlap.
SOUTH ASIA
In 2016 the long-term drought in the Dry Zone of Myanmar continued, with large rainfall deficits especially at the beginning of the southwest monsoons season in May. The drought has resulted in saltwater intrusion very far inland and lack of water for crops, drinking and hygiene.
Despite the overall dry conditions, flooding and landslides also occurred in July and August 2016 due to a pick-up in heavy monsoon rainfall during those months. This likely impacted the Myanmar Alliance project areas in Rakhine state and Mandalay region along the Ayeyarwady river. The 2016 cyclone season was normal with four cyclones, one of which was very severe, and none made direct landfall in Myanmar
In Nepal the monsoon season was above normal resulting in flooding and landslides in the central part of the country in 2016. In central Nepal flash floods wreaked havoc, although early warnings along the Tinau river reportedly saved lives.