Archive

Experiences in resilience: how do we scale up and transform systems?
Par Margot Curl, Red Cross Red Crescent Climate Centre
04/06/2019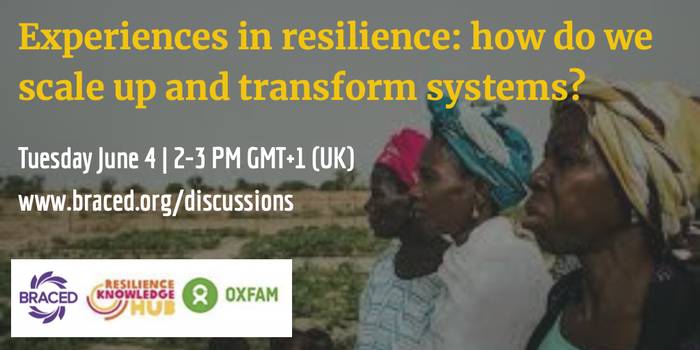 June 4, 2019, 2-3 PM GMT+1 (UK) / This webinar, co-hosted by BRACED and the Oxfam Resilience Hub will introduce the "Resilience Exchange" full of practitioners' experience. It will then share practical experiences and lessons and engaging with governments and regional institutions on Climate Resilience policies and practices that helped scaling up existing practices. And finally, we will address the issue of transformation: what is it and how can you work towards it.